Dr. Weinfeld is a plastic and reconstructive surgeon in Austin, Texas, who focuses on breast reconstruction. Dr. Weinfeld believes in empowering women undergoing breast reconstruction by providing comprehensive education about the major technique options currently available. Dr. Weinfeld specializes in both major types of breast reconstruction: implant-based breast reconstruction and microsurgical breast reconstruction using a woman's own tissue (DIEP flap). DIEP flaps and similar flaps can also be referred to as tissue-based or autologous tissue reconstruction. Fat grafting often plays a significant role in reconstructive efforts.
Dr. Weinfeld strives to restore confidence and wholeness to the lives of women undergoing mastectomies for breast cancer and increased genetic risks for breast cancer (BRCA and other gene abnormalities). The goal is to create as natural a breast as possible with the greatest degree of symmetry between the two sides.
Dr. Weinfeld cares deeply about his patients. Existing patients know this to be true. Dr. Weinfeld understands that the challenges associated with breast cancer strike right at the heart of a woman's sense of self, wholeness, and femininity. Breast cancer is a challenge to one's womanhood, sisterhood, motherhood, and experience as a wife, daughter, or grandmother. Breast cancer is deeply personal to the women fighting it. Thus, Dr. Weinfeld approaches the care of women with breast cancer in a deep way. While being professional and analytical, he is also compassionate, empathetic, and warm.
How Does Dr. Weinfeld Empower Patient Choice for Breast reconstruction in Austin, TX?
Dr. Weinfeld recognizes that women are most happy when their choices for breast reconstruction are in their hands. Dr. Weinfeld will provide the information you need to make an informed decision that is customized to your specific needs, desires, anatomy, and medical circumstances. Below is a brief overview of some of the options. Information is also provided about factors that contribute to treatment decisions and the results.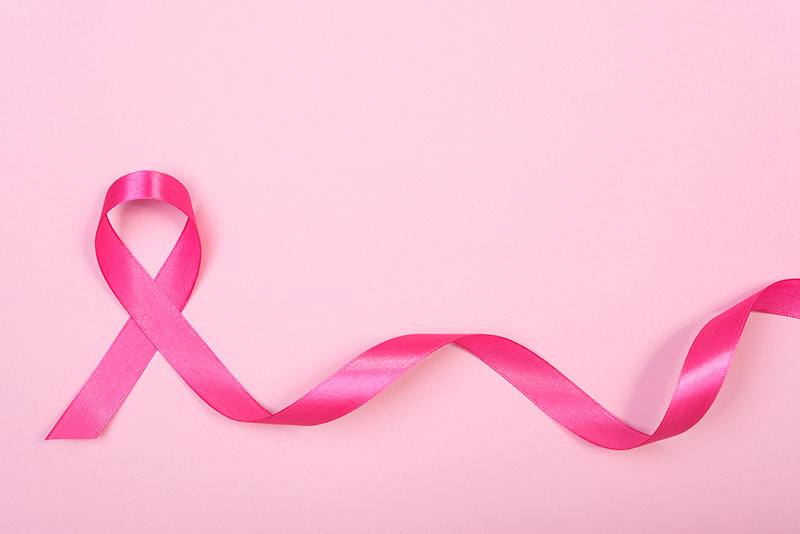 What Are the Most Common Breast Reconstruction Methods?
The two common methods of breast reconstruction performed in the United States are implant-based breast reconstruction and tissue-based breast reconstruction. In both methods, the outer layer of the breast, the part that is seen, is made of the patient's own skin. The inner substance that makes up the breast mound is composed of something to replace the breast tissue and fat removed with the mastectomy.
Implant-Based Breast Reconstruction
In the implant-based method of breast reconstruction, the breast mound is produced by a breast implant.
Tissue-Based Breast Reconstruction
In the tissue-based reconstruction method, the breast mound is produced by transplanting tissue from another part of the patient's body to the breast space under the skin. The most common donor location is the abdomen, where excess fat and usually some skin from below the belly button are used. This leaves the abdomen flatter, similar to the results of a tummy tuck (abdominoplasty). When the abdomen is used, the procedure is called a DIEP flap.
What Are Some Additional Breast Reconstruction Techniques?
Fat Grafting Breast Reconstruction
Fat grafting is playing ever-increasing roles in breast reconstruction. Dr. Weinfeld has been utilizing fat grafting for many years, coinciding with its re-introduction as a valued technique to the field of plastic surgery and breast reconstruction. Dr. Weinfeld has also contributed to the scientific understanding of fat grafting biology by participating in some of the early research into optimizing fat grafting.
Early in his career, he spent two years doing scientific research evaluating methods of increasing fat cell survival and growth. While the results of these studies do not translate directly to the surgical use of fat grafting in humans, the time he spent studying fat cell biology influences his technique and enhances his breast reconstruction results.
See Dr. Weinfeld's fat grafting research below. 
Nipple Reconstruction
Some mastectomy techniques involve removal of the nipple as part of the breast cancer treatment. In these cases, nipple reconstruction techniques, including nipple tattooing, can be used to further restore a more natural appearance to the reconstructed breast. Dr. Weinfeld has published a scientific paper on a method to improve outcomes in nipple reconstruction, and he still uses this technique when applicable.
Purse-string nipple areolar reconstruction. Weinfeld AB, Somia N, Codner MA. Ann Plast Surg.  2008 Oct; 61(4):364-367. PMID: 18812703
Acellular Dermal Matrix
Acellular dermal matrix (ADM) is a sheet of collagen tissue used for soft tissue support of the skin after mastectomy. For implant-based breast reconstruction, ADM is added over the tissue expander and under the skin to strengthen the fragile layer of skin. The ADM becomes incorporated as part of the body over time, which provides an extra layer of support for the breast implant.
Acellular dermal matrix (ADM) is human cadaveric tissue. Specifically, it is the strong layer of collagen in the dermis that lies just below the outer layer of skin (epidermis) that can be seen. Cadaveric means the tissue is from another human being who passed away and donated their tissues to help other living tissues. In the case of ADM and breast reconstruction, prior to death, the donor agreed to having their dermis used to help other people. The donors are tested to verify that they do not have bacterial infections or viruses that would be transmitted to the recipients. The dermal tissue is then processed to alter or remove the proteins that the recipient's immune system would recognize as foreign. This process makes the tissue function as a universal donor tissue, meaning the recipient breast reconstruction patient's body will not reject the ADM on an immunological basis. Keep in mind the ADM is placed under the skin, so it is not something that you would see in normal circumstances.
Breast Reconstruction and Radiation Therapy
Radiation is a form of cancer treatment where high doses of radiation beams are directed at the breast to kill cancer cells. Not all patients require radiation therapy. Patients most likely to undergo radiation are those who undergo partial mastectomies (lumpectomies). Partial mastectomy refers to removing the tumor and a layer of normal tissue around it while leaving behind the majority of the unaffected breast tissue. 
Do I Need Radiation After a Full Mastectomy?
Most women who undergo a full mastectomy do not need radiation. However, some women who have had a mastectomy do require radiation therapy because of the size, location, or other features of the tumor or because of certain levels of lymph node involvement.
Does Radiation Affect Breasts After Reconstruction?
Radiation therapy is planned and administered by a doctor called a radiation oncologist. Thus, Dr. Weinfeld does not play a role in the decision for radiation therapy. However, he does need to take into consideration the effects of radiation on breast reconstruction. Radiation changes the characteristics of the breast skin, making it shrink and less flexible. This can change the shape of reconstructed breasts by making them smaller and located higher on the chest in comparison to the non-irradiated side. This difference is true whether the non-cancer side underwent reconstruction or not.
If a woman is going to get radiation therapy, considerations need to be made related to the timing of her breast reconstruction surgery and what surgery should be done to strategically reduce the effects of radiation on the final result. Most women get radiation therapy after a lumpectomy because radiation is part of the breast conservation process. One decision that needs to be made with this approach relates to whether a woman is going to have an oncoplastic approach. Oncoplastic surgery refers to surgically moving tissue around in the breast in order to fill in the space created by the lumpectomy so that the breast will heal without having a dent, depression, or concavity. This process is described in more detail in the section on oncoplastic surgery below.
When a woman has an oncoplastic procedure on the cancerous breast, she will often decide to have some surgery on the non-cancer side in order to maintain the most symmetry possible. Altering the opposite breast with symmetry procedures is done to bring about the most equal size and shape between the breast with cancer and the breast without. Because the side undergoing the lumpectomy will get radiation and decrease in size some, a goal at the end of surgery is to have the cancer side be about 10 percent larger than the non-cancer side.
Can You Do Breast Reconstruction After Radiation Therapy?
The plan for radiation is also considered when a woman is undergoing a mastectomy and going to have immediate breast reconstruction. In that past, reconstruction was delayed until after radiation therapy. The downsides of delayed reconstruction are amplified at present given that most mastectomies are skin sparing or nipple sparing. In these modern types of mastectomy approaches, the skin needs to be supported and shaped during radiation to save most or all the breast skin. The way to support the skin is to place a tissue expander under it. The skin will still shrink, but not as much as if there were nothing underneath it to provide support. A layer of ADM (acellular dermal matrix) is placed between the skin and the tissue expander, which helps to further support the skin and may even limit some of the skin shrinkage associated with radiation. ADM is discussed in more detail in the acellular dermal matrix section above.
The woman may or may not have a mastectomy and reconstruction on the non-cancer breast. After four weeks of healing, radiation therapy is performed. Tissue expander removal and placement of a permanent breast implant usually occurs six months after the radiation therapy stops. This waiting period allows the skin to soften and decreases the potential for wound healing challenges that can be associated with tissues that have been irradiated.
A similar approach is taken for a woman who wants to have a DIEP flap but will be getting radiation therapy after her mastectomy. A DIEP flap can be performed at the time of the mastectomy. In this case, the tissue that is transferred from the abdomen to the breast gets irradiated along with the breast skin present after the mastectomy. The transferred tissue often shrinks and becomes firmer due to the irradiation. One strategy to prevent this is to not perform a DIEP flap at the time of mastectomy in a woman for whom it is known that she will get radiation or who has a high potential needing radiation. In women who fit into this category, placing a tissue expander and ADM at the time of mastectomy is a good strategy. The tissue expander and ADM support the skin, maintaining its shape and decreasing the amount of shrinkage or contracture that occurs. By doing this, the tissue in the abdomen (tummy area) that will later make the breast escapes the negative effects of radiation. Four to six months after radiation, the DIEP flap can be performed, taking advantage of the skin that was supported by the tissue expander and the uninjured abdominal tissue (fat).
It is important to finish with one important point regarding radiation therapy. Radiation is an important part of cancer treatment in women who require it. However, it does create long-term changes in the tissues exposed to it. For that reason, every woman undergoing radiation should keep in mind that her results will have some degree of asymmetry that simply cannot be prevented and/or corrected. Understanding this challenge in advance will improve acceptance in the long run.
Breast Reconstruction and Chemotherapy
Chemotherapy is the use of medications to treat cancers. This is almost always done in conjunction with surgery to remove the breast cancer (mastectomy). When chemotherapy is used prior to mastectomy, it is called "neoadjuvant chemotherapy." When it is given afterward, it is called "adjuvant chemotherapy." 
As a plastic surgeon, Dr. Weinfeld does not prescribe chemotherapy. That is the job of a highly specialized medical oncologist. However, chemotherapy can have an impact on both the surgery to remove the cancer and reconstructive surgeries. Many types of chemotherapy can weaken the immune system and limit the body's ability to heal. That negative impact is decreased to acceptable levels at about four weeks after the administration of chemotherapy in most patients. For that reason, patients getting neoadjuvant chemotherapy (before surgery) should have their surgery scheduled for four weeks after the last dose of chemotherapy will be administered. When adjuvant chemotherapy (after surgery) is needed, it is often started four weeks after surgery to give enough time for the wounds to heal. Not all chemotherapy drugs have an impact on surgery. Please inform Dr. Weinfeld and his team of the names of your chemotherapy drugs and the time frame during which you are taking them.
What Is Oncoplastic Surgery?
Breast Conservation With Lumpectomy and Radiation Therapy
Oncoplastic surgery, or oncoplasty, refers to procedures that aim to create the best breast shape and improved symmetry during breast conservation therapy. Breast conservation therapy refers to the combination of partial mastectomy (lumpectomy) and radiation therapy. Lumpectomy involves removing a tumor and a layer of normal tissue around it from a breast. That process leaves a void that heals with scarring. A natural occurrence of scarring is contracture, or shortening. This tendency can mean that after a lumpectomy, a breast can develop a depression, dent, divot, or concavity in the skin overlying where the lumpectomy was performed. If the lumpectomy occurred close to the nipple, the nipple location and shape can be altered.
All these changes can be made worse by radiation, which is a necessary part of breast conservation therapy. Radiation often causes breast tissue to shrink. So, while breast conservation therapy leaves most of the breast tissue behind, there can be some negative consequences. The treated breast can become misshapen and smaller than the other side.
Oncoplasty aims to minimize those negative consequences by producing a better breast shape and symmetry with the other side in the face of lumpectomy and radiation. Oncoplasty occurs in the same setting as the lumpectomy but after the tumor has been removed. Tissue beneath the skin is relocated from areas where there is excess into the empty space left after the lumpectomy. The sharing of tissue from an area of relative excess to the area missing the tissue decreases the degree to which there is a deformity in breast conservation therapy. Some breast surgeons, those performing the surgical cancer management, are experienced in oncoplasty techniques.  When this is the case, Dr. Weinfeld may help in the patient's care by performing symmetry procedures on the breast without cancer.  These procedures are often breast lifts (mastopexies) or breast reductions.  This is discussed in more detail below.
Can I Combine Oncoplasty With Breast Enhancement Procedures?
The movement of deeper tissue within the breast is sometimes accompanied by movement of skin that requires incisions on the surface of the breast. The best example of using an incision on the skin surface is when a breast lift or a breast reduction is performed as part of the oncoplastic surgery process. Breast lifts (mastopexies) and breast reductions (reduction mammoplasties) both involve moving around breast tissue underneath the skin and making incisions on the skin in order to reshape and resize the breast. Thus, breast lifts and breast reductions are a natural fit with the process of oncoplasty because of the similar way in which the tissue and skin are repositioned.
Women with breast sagging, also called ptosis, who are undergoing a lumpectomy and radiation will often choose to undergo a breast lift at the same time as the lumpectomy. The way in which the tissue and skin are relocated and repositioned has the dual benefit of filling the empty lumpectomy space to decrease or prevent a dent on the outer surface and lifting the breast tissue.
Similarly, women who have suffered from back, neck, and breast pain from large breasts may choose to have a breast reduction in conjunction with their lumpectomy. Just like a breast lift, a breast reduction requires moving tissue around and making incisions in the skin to reshape the breast. The difference is that with breast reduction, tissue is also removed to make the breast smaller. A frequent question that women ask prior to undergoing a breast reduction is whether their breasts will be lifted. The answer to that question is generally yes, but the degree to which they are lifted changes depending on a variety of factors often out of the woman's or surgeon's control.
In both examples of oncoplastic surgery, the non-cancer side also needs to undergo the same surgery, minus the lumpectomy, to keep the breast size and shape as equal as possible. There are some finer points to this symmetry procedure that are addressed in the section that discusses the impact of radiation on breast tissue.
The Combination of Breast Implants and Oncoplasty
What happens if a woman has breast implants and is going to have oncoplastic surgery? Radiation is an important part of breast conservation therapy and, thus, part of oncoplasty. Radiation tends to create a firm layer of tissue around the breast implants (a complication known as capsular contracture). Plastic surgeons have noted that the placement of acellular dermal matrix (ADM) around implants can decrease the severity of capsular contracture.
Thus, in patients who have pre-existing breast implants, a strategy to limit the negative effects of radiation is to remove the implants and place a tissue expander wrapped in ADM, as is done in the first stage of an implant-based reconstruction. Tissue expanders are usually placed instead of breast implants because they provide the opportunity for size and shape adjustments after radiation therapy. The same process is performed to the non-cancer breast in order to bring about the most symmetry.
Six months after radiation, the tissue expanders are replaced with breast implants. This process has been given the name oncoaugmentation and is an exciting addition to the options now available to women. Dr. Weinfeld has a lot of experience with oncoaugmentation and is likely the first surgeon to offer it in Austin, Texas.
Oncoaugmentation can also benefit women without implants who are going to have breast conservation therapy. This process can provide them with larger breasts at the end of cancer treatment. Oncoaugmentation, in this case, is performed almost identically, except that there is no implant to remove at the time of the lumpectomy. A tissue expander or, less frequently, an implant is wrapped in ADM and placed under the breast tissue to achieve the desired breast size.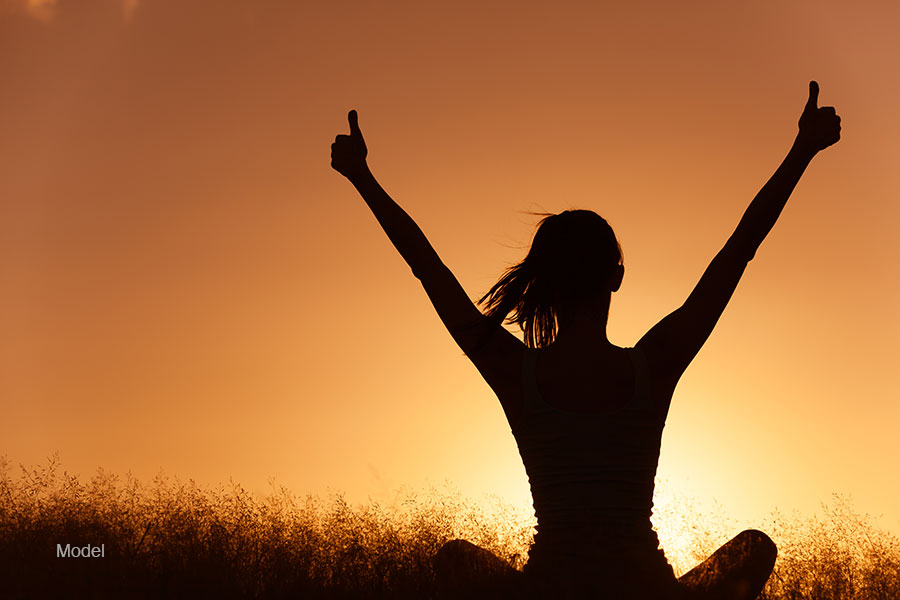 What Is Breast Reconstruction Revision?
Breast revision surgery involves techniques designed to enhance the results of a previous breast surgery, whether those are our own results or, when requested by a patient, the results of other surgeons.
Breast revision surgery, or breast reconstruction revision surgery, refers to using surgical procedures to make changes in the result of a breast reconstruction. Often, these efforts are less invasive, have fewer risks, and require less recovery than the initial breast reconstruction that occurred during the mastectomy. Sometimes, breast revision surgery is a standalone procedure. Other times, it is combined with another planned procedure such as tissue expander removal/implant placement or nipple reconstruction. 
Numerous techniques fall under the umbrella of revisions. Those techniques include scar release, fat grafting, scar revisions, breast lifts, breast reductions, and liposuction. On rare occasions, breast revision surgery may involve the removal and replacement of a breast implant or loosening the scar tissue around an implant. A patient may benefit from one or a number of these techniques, which are generally performed at once for a synergistic impact. The general aim of these procedures is to make the breast appearance and shape as natural as possible. An additional goal in some women is to make the breasts more symmetric.
What Results Should I Expect From Breast Reconstruction?
As stated at the beginning of this page, the goal of breast reconstruction is to restore confidence and a sense of wholeness after mastectomy by recreating a breast that is as natural as possible. In some cases, it can arrive at a result that has an appearance that is equal or even better in comparison to the appearance prior to the mastectomy. Great examples of that are where a woman with an appropriately sized and shaped breast can have a nipple-sparing mastectomy and the breast is reconstructed with an implant or tissue-based reconstruction method. These results are sometimes indistinguishable in appearance from natural breasts. "Even better" is used in terms of the results because with these methods, a woman may be able to achieve a lift with her reconstruction or attain larger breasts than she had naturally, which is sometimes a reconstructive goal.
Breast reconstruction is a wonderful process, even if the results do not restore a breast that has a totally natural appearance. This is an important thing to understand. Understanding that fact and working it into expectations for surgical results is the key to surgery being successful in terms of patient happiness. In plastic and reconstructive surgery, expectations are very important. The more realistic the expectations, the happier the patient is with the final results. Certain factors can lead to results that a patient may not consider totally normal or natural. Another variable that has a significant impact on patient happiness is not expecting perfect symmetry. When a patient understands these things in advance, she is often still incredibly happy with the process.
As stated earlier, some of the most natural results are obtained when a woman with a certain breast size and shape undergoes a nipple-sparing mastectomy reconstructed with either an implant-based method or DIEP flap. But not every woman fits into that category. There are examples of circumstances where excellent results can be achieved, but there is a new normal in terms of size, shape, and symmetry between the breasts.
Dr. Weinfeld's Fat Grafting Research Studies
Augmentation of adipofascial flaps using the long-term local delivery of insulin and insulin-like growth factor-1.
Yuksel E, Weinfeld AB, Cleek R, Jensen J, Wamsley S, Waugh JM, Spira M, Shenaq S.
Plast Reconstr Surg. 2000 Aug;106(2):373-82.
De novo adipose tissue generation through long-term, local delivery of insulin and insulin-like growth factor-1 by PLGA/PEG microspheres in an in vivo rat model: a novel concept and capability.
Yuksel E, Weinfeld AB, Cleek R, Waugh JM, Jensen J, Boutros S, Shenaq SM, Spira M.
Plast Reconstr Surg. 2000 Apr;105(5):1721-9.
Increased free fat-graft survival with the long-term, local delivery of insulin, insulin-like growth factor-I, and basic fibroblast growth factor by PLGA/PEG microspheres.
Yuksel E, Weinfeld AB, Cleek R, Wamsley S, Jensen J, Boutros S, Waugh JM, Shenaq SM, Spira M.
Plast Reconstr Surg. 2000 Apr;105(5):1712-20.
Get In Touch
Patients respond to Dr. Weinfeld's expertise and caring patient focused approach. If you have any questions about a procedure or are ready to schedule a consultation, please call or fill out the form below.
---
---
Address
This facility is only for cosmetic and non-insurance based procedures. If you seek insurance based treatments or reconstructive procedures, please search for Dr. Weinfeld in his other facility.
Phone: 512-559-1376
---
Connect with us