Television
Facelift: Dr. Weinfeld discusses strategies to enhance recovery
Cosmetic Surgery for Men: Dr. Weinfeld discusses increases in male plastic surgery.

Male Plastic Surgery – Most Frequent Procedures: Dr. Weinfeld Discusses the difference in procedures sought by men and women

---
Rhinoplasty and Nasal Surgery: Dr. Weinfeld discusses indications for advanced surgery of the nose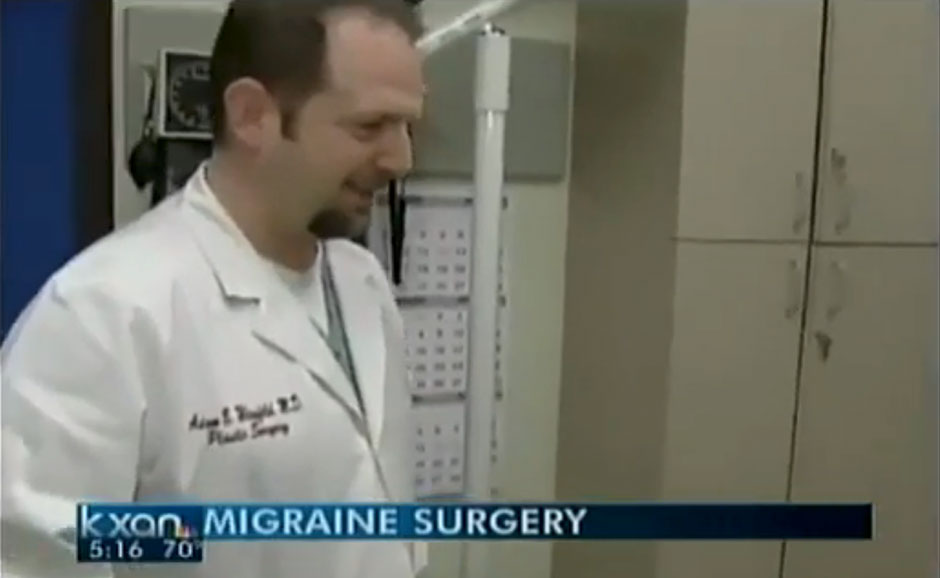 Treatment of Migraine Headaches – Surgery: Dr. Weinfeld is featured for his experience in innovative surgical approaches to migraine headaches.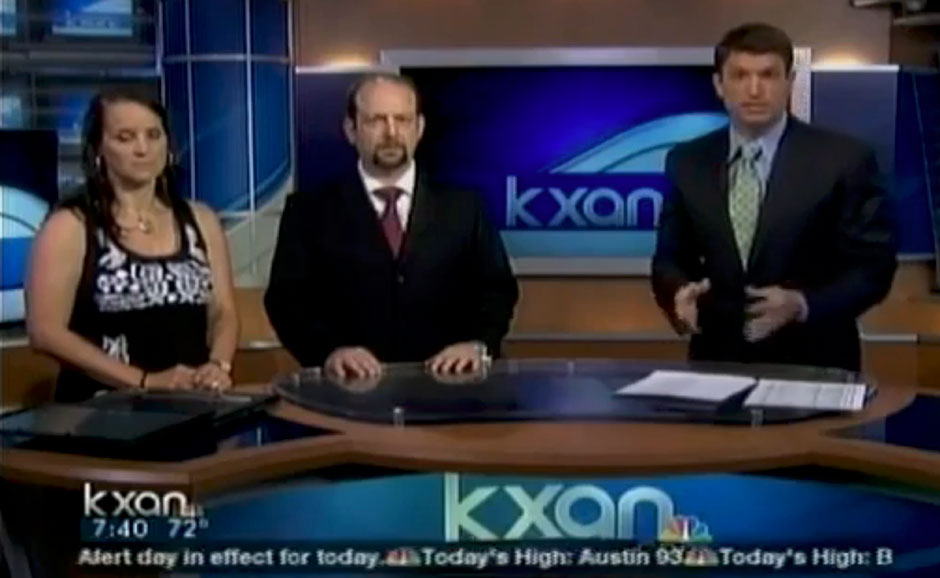 Treatment of Migraine Headaches – BOTOX®: Dr. Weinfeld comments on the use of BOTOX® for the diagnosis and treatment of many suffering from migraine headaches.

---
Breast Surgery and Reconstruction – Angelina Jolie: Dr. Weinfeld comments on BRCA testing.
Summertime Dog Bites: Dr. Weinfeld details increases in dog bites in the summer months

Dog bites on the rise: Dr. Weinfeld comments on statistics pointing to increases in dog bite injuries

Print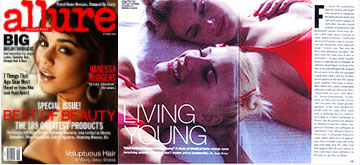 ALLURE MAGAZINE
Living Young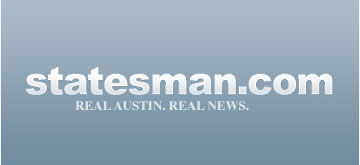 STATESMAN.COM
Famed Surgeon Using Ancient Technique to Give Jacqui Saburido A New Nose
"It's an older technique," said Dr. Adam Bryce Weinfeld, a plastic surgeon with Seton Medical Center's advanced facial surgery center. "Sometimes the older methods are the only way to do this."
Describing the work of Dr. Pitanguy.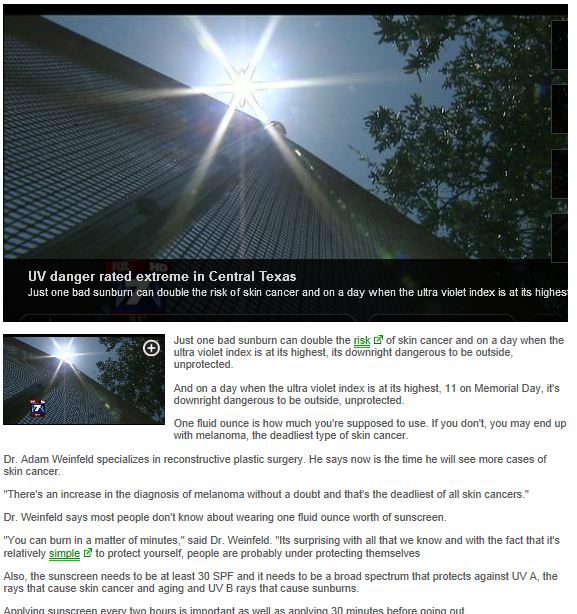 UV DAMAGES RATED EXTREME IN CENTRAL TEXAS

---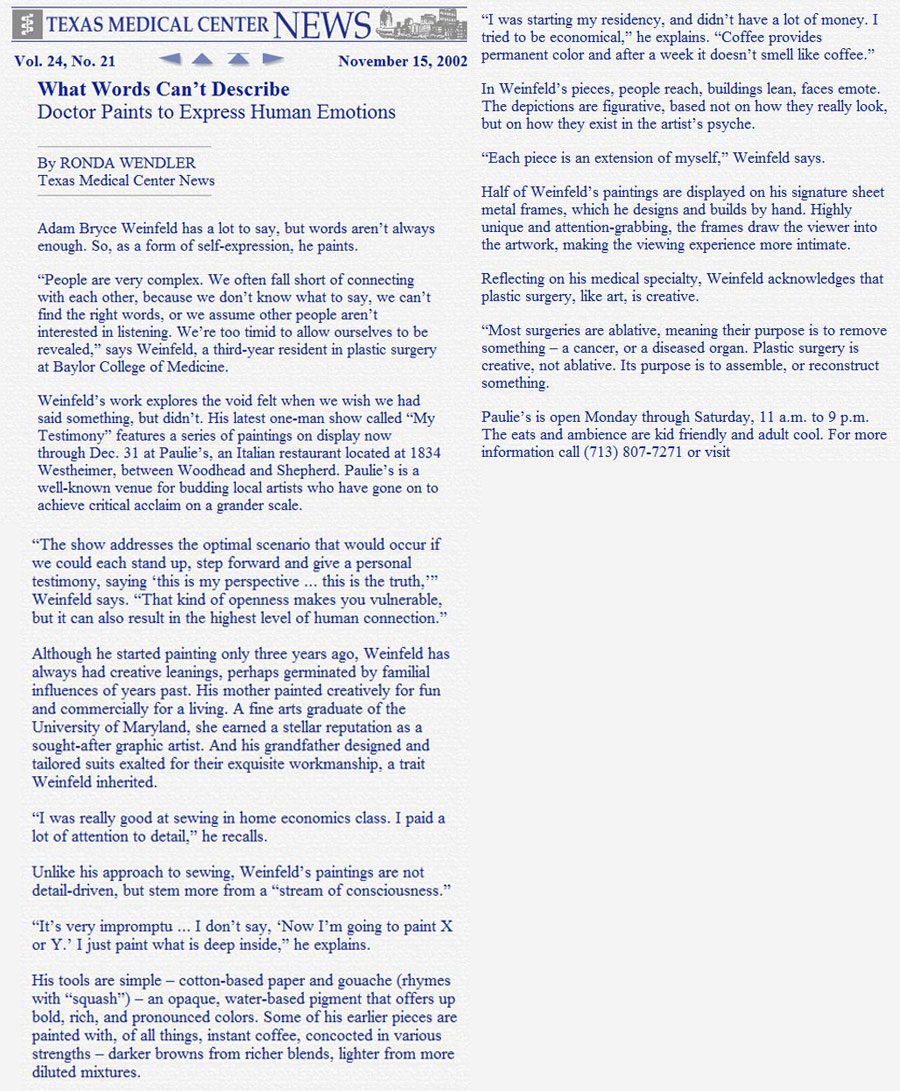 WHAT WORDS CAN'T DESCRIBE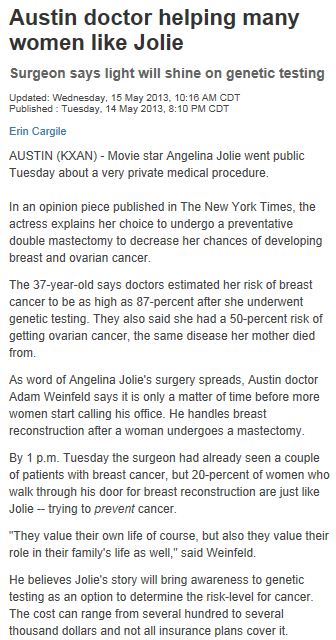 AUSTIN DOCTOR HELPING MANY WOMEN LIKE JOLIE

Radio
---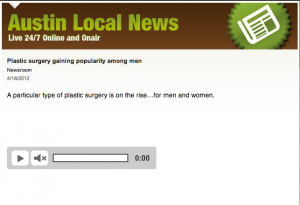 Dr. Weinfeld discusses the genioplasty (chin implant) procedure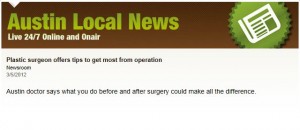 Dr. Weinfeld offers innovative advice for how to reduce bruising and swelling associated with facial cosmetic surgery.
Get In Touch
Patients respond to Dr. Weinfeld's expertise and caring patient focused approach. If you have any questions about a procedure or are ready to schedule a consultation, please call or fill out the form below.
---
---
Address
This facility is only for cosmetic and non-insurance based procedures. If you seek insurance based treatments or reconstructive procedures, please search for Dr. Weinfeld in his other facility.
Phone: 512-559-1376
---
Connect with us