Breast Reconstruction 02
Back To Breast Reconstruction Gallery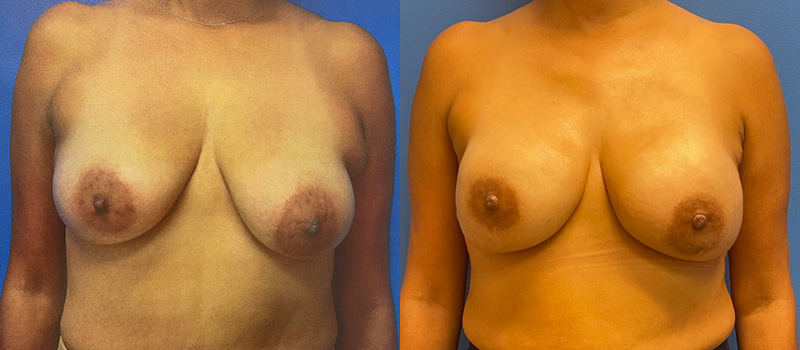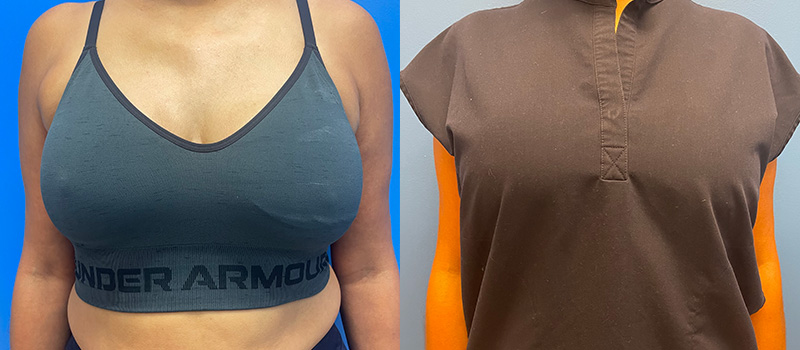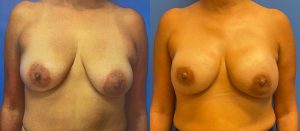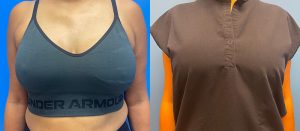 Description:
Followup from implant-based breast reconstruction for breast cancer risk reduction. This woman's sister and mother had breast cancer. To reduce her own risk she underwent bilateral (double) mastectomies. Tissue expanders were placed at first and were later replaced with silicone implants. Her nipples were saved so she has a very natural appearance. She wears low-cut evening gowns and bikinis with confidence. She says that she goes for days without remembering that she has had her breast removed.
1st – pre op. 2nd – post op (note the increased symmetry). 3rd – post op in bra. 4th – post op in clothes.
---
Get In Touch
Patients respond to Dr. Weinfeld's expertise and caring patient focused approach. If you have any questions about a procedure or are ready to schedule a consultation, please call or fill out the form below.
---
---
Address
This facility is only for cosmetic and non-insurance based procedures. If you seek insurance based treatments or reconstructive procedures, please search for Dr. Weinfeld in his other facility.
Phone: 512-559-1376
---
Connect with us