Brow Lift 01
Back To Brow Lift Gallery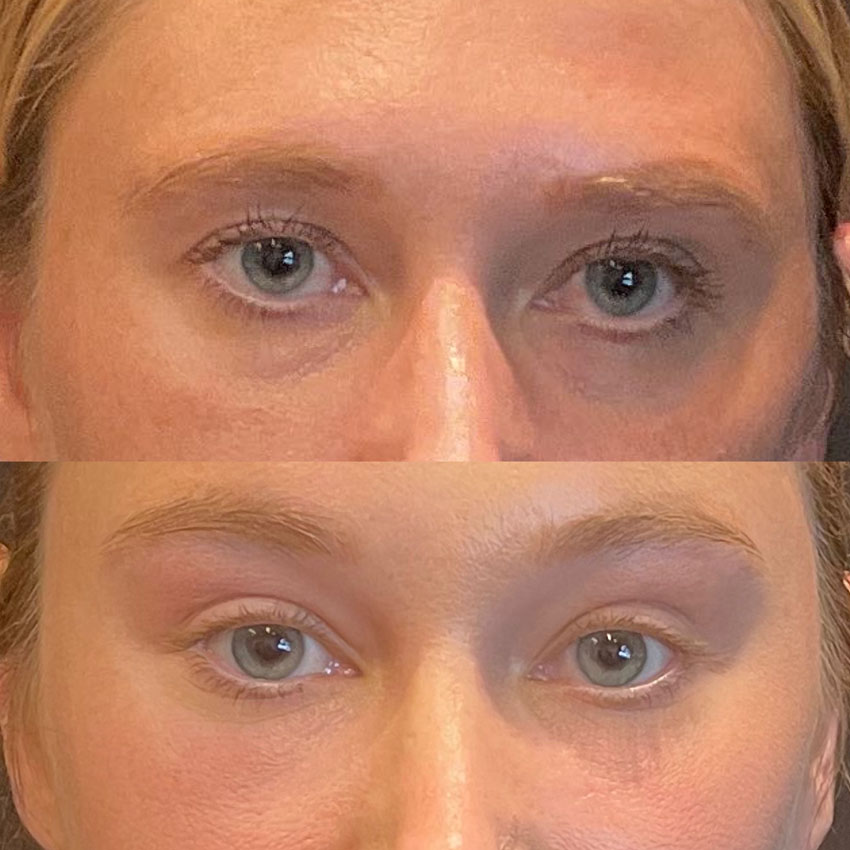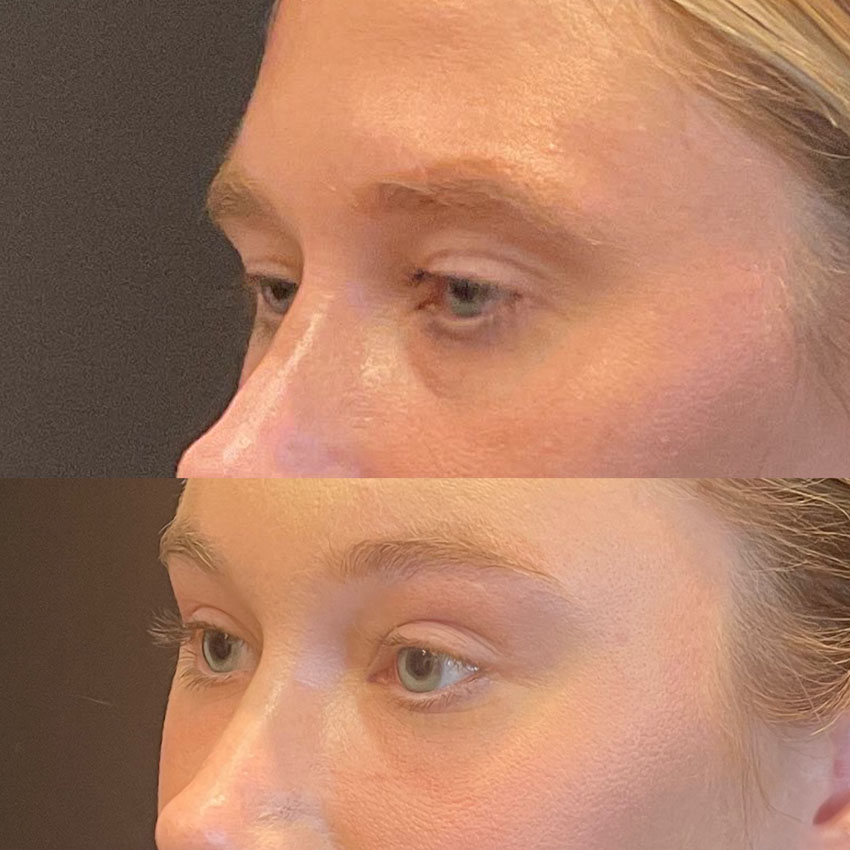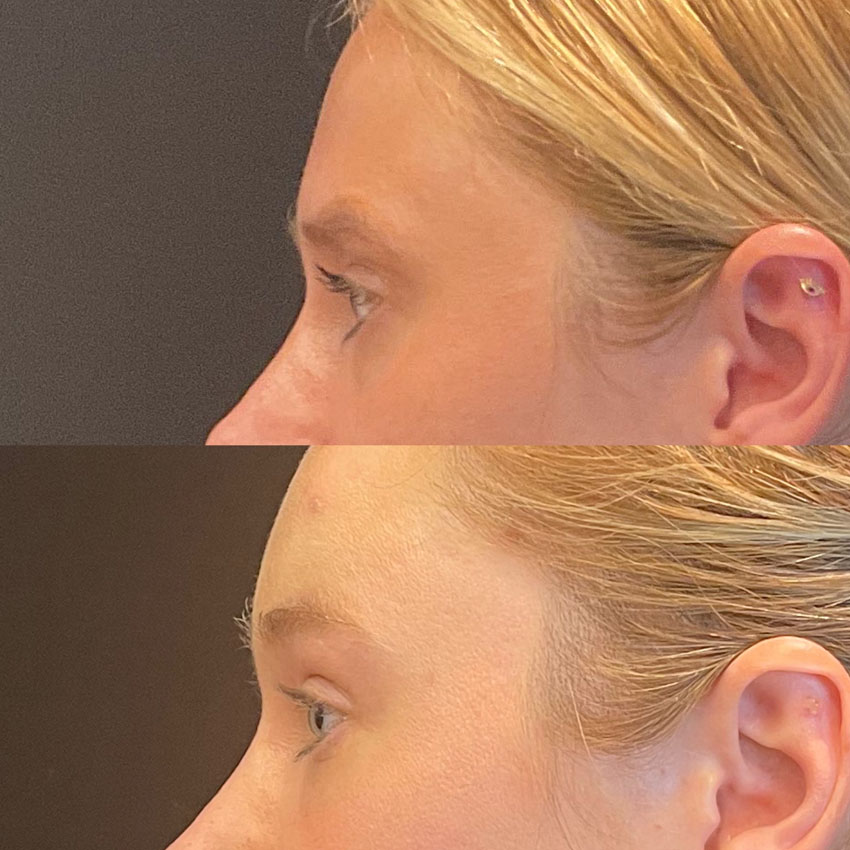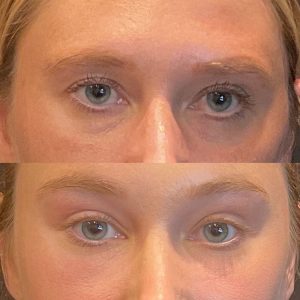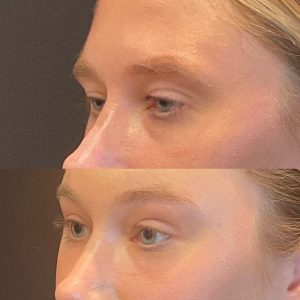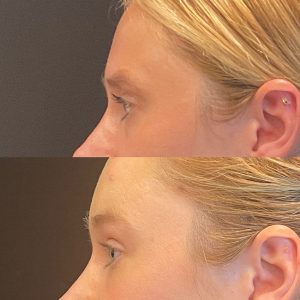 Description:
Two months after, and the scopic brow lift and lower lid blepharoplasty. This combination of procedures is wonderful for younger patients who desire a refreshed, vibrant, and energetic look. It is also often performed in older individuals, but in these situations it is also combined with other procedures, such as a face and neck lift. The endoscopic brow lift uses small incisions small incisions within the hair to dissect beneath the soft tissues down to the brows to provide powerful control over shape and elevation. The procedure also allows for elevation of the temple and upper-outer cheeks, providing what can also be described as an upper facelift. The lower lid blepharoplasty in this case was done through a small incision on the inner surface of the eyelid in order to reposition shape, and reduce the lower lid bags. This results in a blending of the lid cheek junction that is seen in young people, providing a very attractive look to the lower eyelids and upper cheek region.
---
Get In Touch
Patients respond to Dr. Weinfeld's expertise and caring patient focused approach. If you have any questions about a procedure or are ready to schedule a consultation, please call or fill out the form below.
---
---
Address
This facility is only for cosmetic and non-insurance based procedures. If you seek insurance based treatments or reconstructive procedures, please search for Dr. Weinfeld in his other facility.
Phone: 512-559-1376
---
Connect with us