Buccal Fat Pad Reduction 01
Buccal Fat Pad Reduction 01
Back To Buccal Fat Pad Reduction Gallery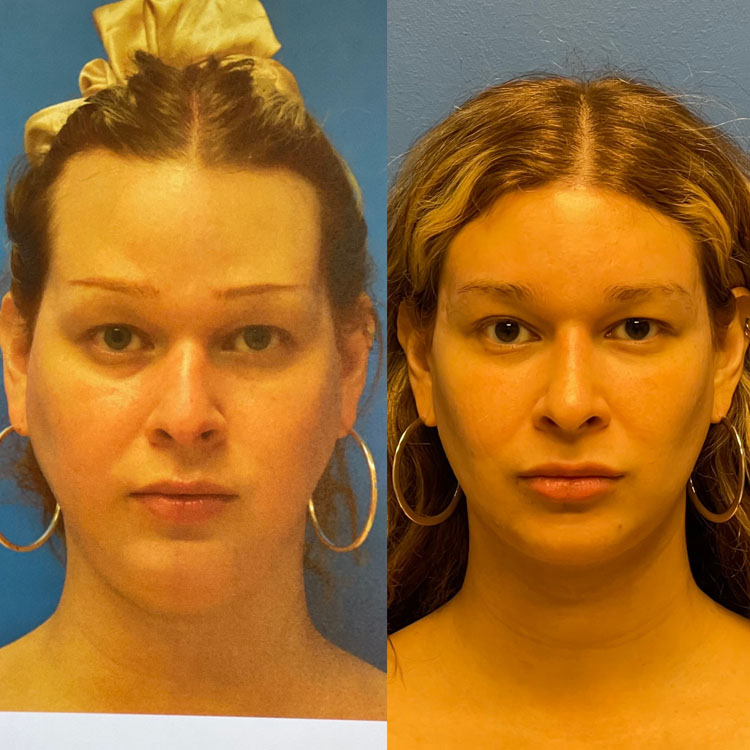 Description:
Buccal fat pad reduction has the powerful ability to reshape the lower cheeks. The procedure removes a small amount of fat from between the cheekbone above and the jaw bone below through two small incisions inside the mouth. The incisions are near where we sometimes accidentally bite our cheeks. There are no external incisions and thus there are no visible scars. Removing precise amount of the buccal fat gives a puckered appearance which can enhance cheek bone fullness, jawline contour, and can even make it look as if a patient has lost weight. The procedure is quick and can be performed awake in the office or asleep as part of other procedures to enhance facial appearance, as was the case with this patient.
---
Get In Touch
Patients respond to Dr. Weinfeld's expertise and caring patient focused approach. If you have any questions about a procedure or are ready to schedule a consultation, please call or fill out the form below.
---
---
Address
This facility is only for cosmetic and non-insurance based procedures. If you seek insurance based treatments or reconstructive procedures, please search for Dr. Weinfeld in his other facility.
Phone: 512-559-1376
---
Connect with us