Eyelid Lift 01
Back To Eyelid Lift Gallery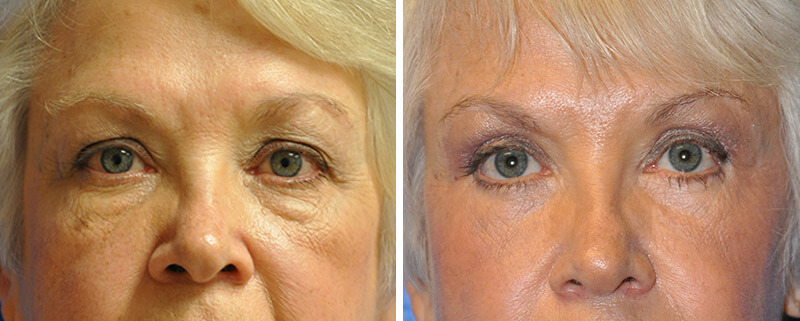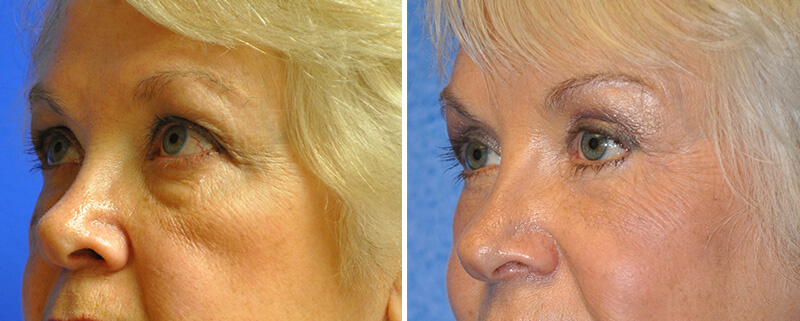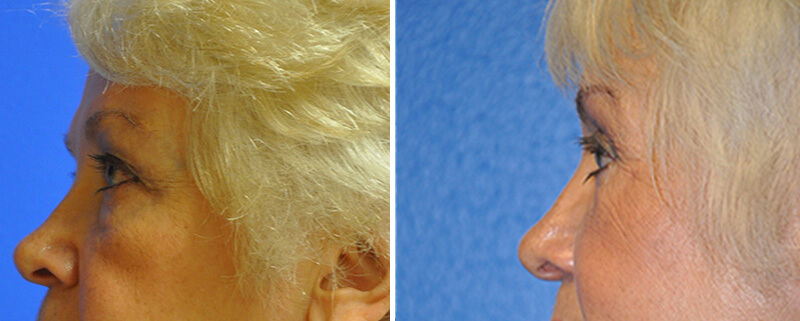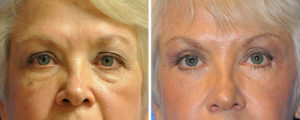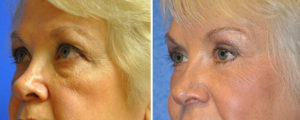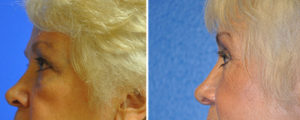 Description:
Description:
Procedure: Upper Lid Blepharoplasty, Lower Lid Blepharoplasty (Subcilliary Approach with Canthoplasty) – "Quadralateral Blepharoplasty"
Patient Story
This patient knew of Plastic Surgeon Dr. Weinfeld from a relative who was one of his former patients. She visited with him in his office in Austin, Texas. She initially stated that she wanted an "eyelid lift." After more conversation it became apparent that she wanted to remove the excess skin from her upper eyelids and smooth her lower eyelids. The patient and Dr. Weinfeld decided the best option for her was a combined upper and lower blepharoplasty (four lid blepharoplasty). Due to the laxity of her lower eyelids she required a lower lid canthoplasty (tightening of the lid) to prevent lid malposition post operatively. She recovered well and enjoys the results. Of note is the fact that Dr. Weinfeld recommended as special diet to reduce swelling and bruising and the patient adhered to it indefinitely following the surgery and has sustained weight loss that can be seen in the photographs.
---
Get In Touch
Patients respond to Dr. Weinfeld's expertise and caring patient focused approach. If you have any questions about a procedure or are ready to schedule a consultation, please call or fill out the form below.
---
---
Address
This facility is only for cosmetic and non-insurance based procedures. If you seek insurance based treatments or reconstructive procedures, please search for Dr. Weinfeld in his other facility.
Phone: 512-559-1376
---
Connect with us