Revision Rhinoplasty 07
Back To Revision Rhinoplasty Gallery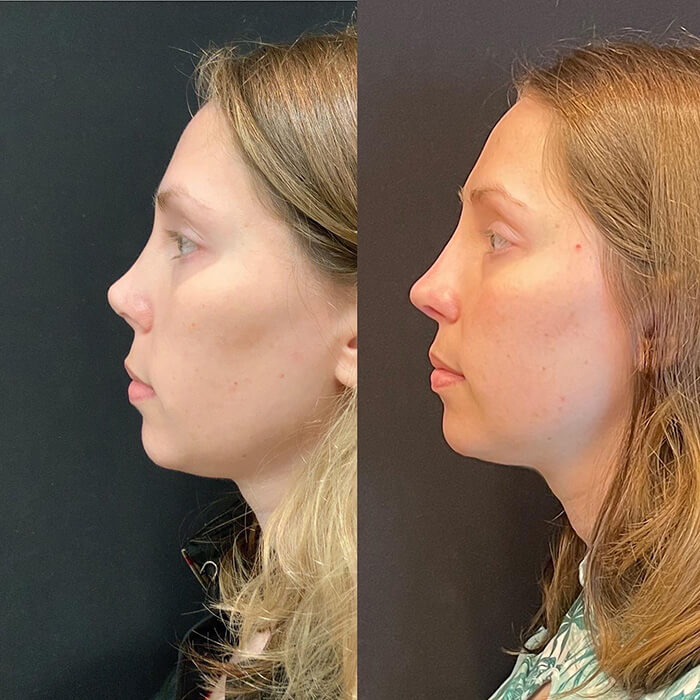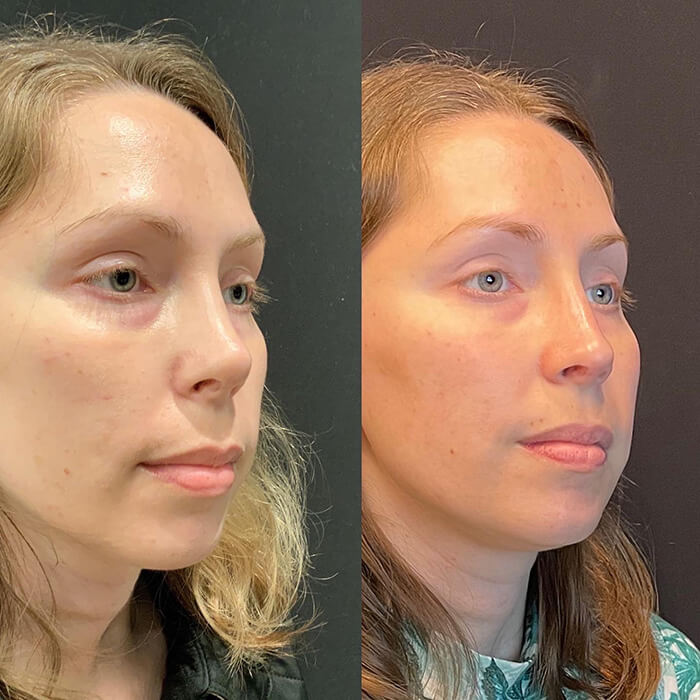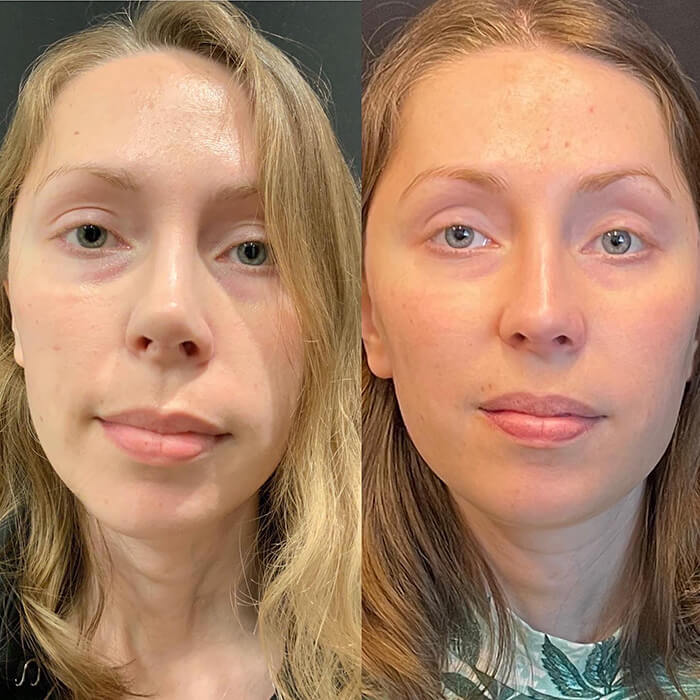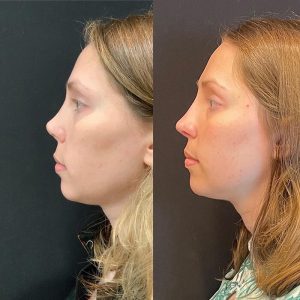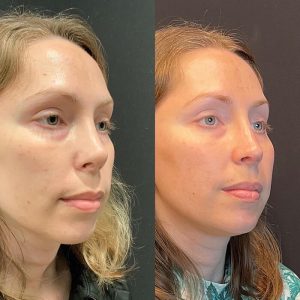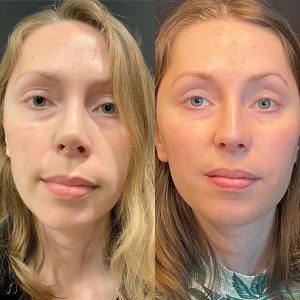 Description:
4 1/2 months after revision rhinoplasty. She had 2 prior surgeries – this was her second revision. Her first 2 surgeries were not done by Dr. Weinfeld. These type of complex revisions are some of the most challenging surgeries in plastic surgery. Revision rhinoplasties almost always require rib graft which was true in this case. Sometimes ear cartilage is required to create additional details. This patient also had pre revision micro fat grafting to the skin of bridge of the nose (dorsum) in order to prepare it for the third surgery by restoring the natural padding which is protective. Revision goals: smooth the bridge, de-rotate the turned-up tip, lengthen the over shortened nose by rebuilding the lower septum to provide better size balance with the rest of the face. At 4 1/2 months after multiple surgeries we know there is a lot of swelling still present so the results will get even better with more time.
---
Get In Touch
Patients respond to Dr. Weinfeld's expertise and caring patient focused approach. If you have any questions about a procedure or are ready to schedule a consultation, please call or fill out the form below.
---
---
Address
This facility is only for cosmetic and non-insurance based procedures. If you seek insurance based treatments or reconstructive procedures, please search for Dr. Weinfeld in his other facility.
Phone: 512-559-1376
---
Connect with us