Facelift 07
Back To Facelift & Neck Lift Gallery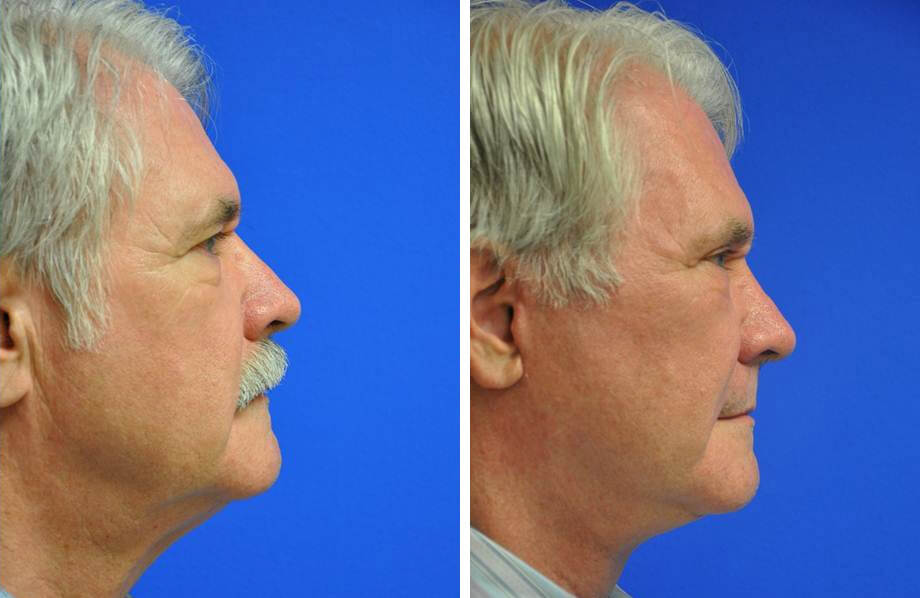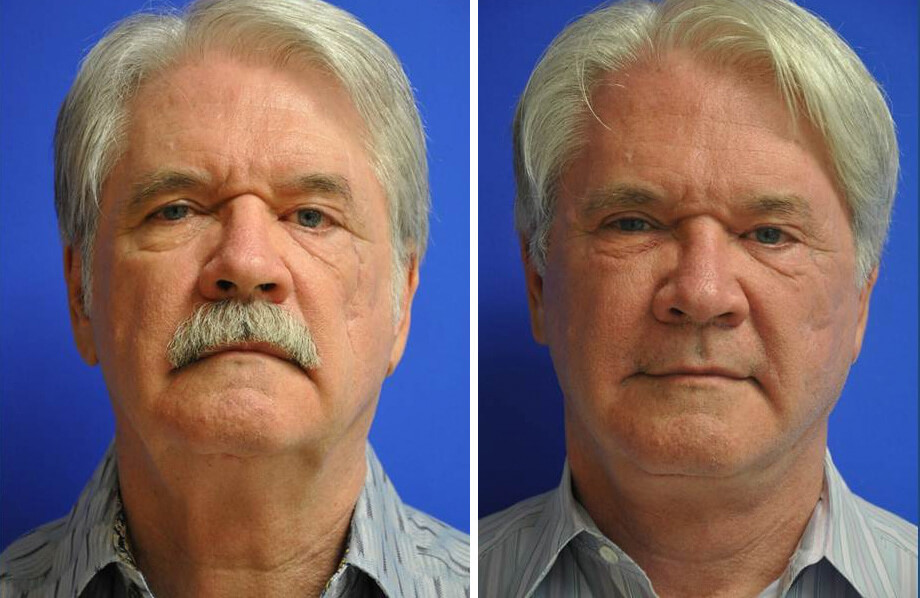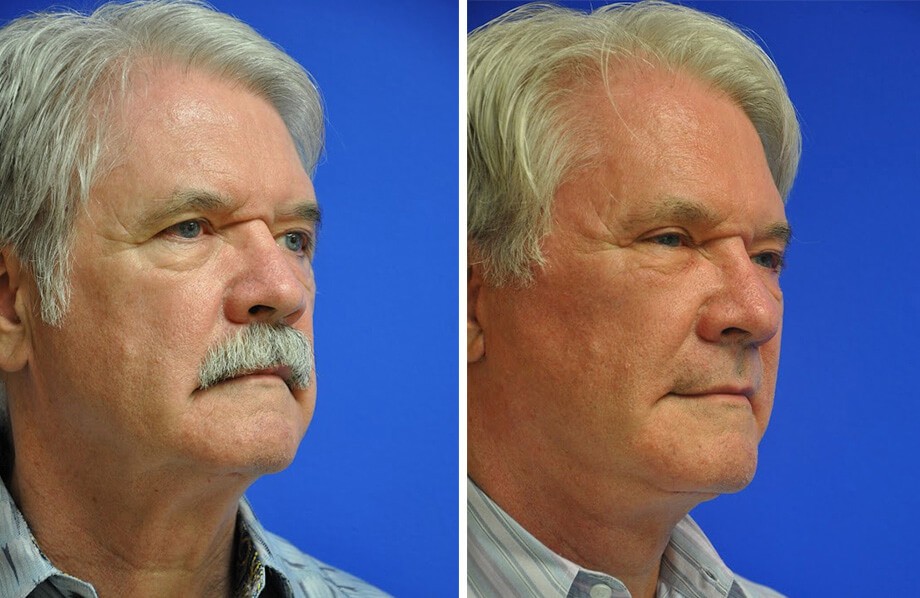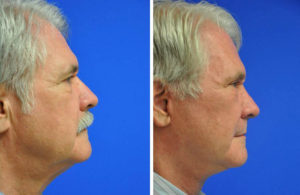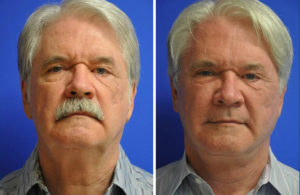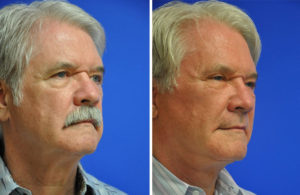 Description:
Description:
Improvement Focus:  Excess upper eyelid skin, cheek decent with jowls, obtuse angle between face and neck with loose skin.
Technique: Cervicofacial Rhytidectomy (Face Lift, Neck Lift), Sub SMAS Dissection and Flap, Platysmaplasty , Upper Lid Blepharoplasty, Fat Grafting to Traumatic Left Cheek Defect
Patient Story:
This patient is Physician from Austin, Texas in his early sixties who was referred to Dr. Weinfeld due to his experience in fat grafting.  The patient had experienced trauma to the left cheek with soft tissue loss from a car accident.  A plan fat grafting to fill the tissue void was made.  The patient underwent one round of fat grafting then elected to undergo a face and neck lift and upper lid blepharoplasty.  The blepharoplasty technique had to be modified to accommodate for tissue changes due pre-existing scars from the crash.  He has been very happy with his results.
---
Get In Touch
Patients respond to Dr. Weinfeld's expertise and caring patient focused approach. If you have any questions about a procedure or are ready to schedule a consultation, please call or fill out the form below.
---
---
Address
This facility is only for cosmetic and non-insurance based procedures. If you seek insurance based treatments or reconstructive procedures, please search for Dr. Weinfeld in his other facility.
Phone: 512-559-1376
---
Connect with us