Facelift 09
Back To Facelift & Neck Lift Gallery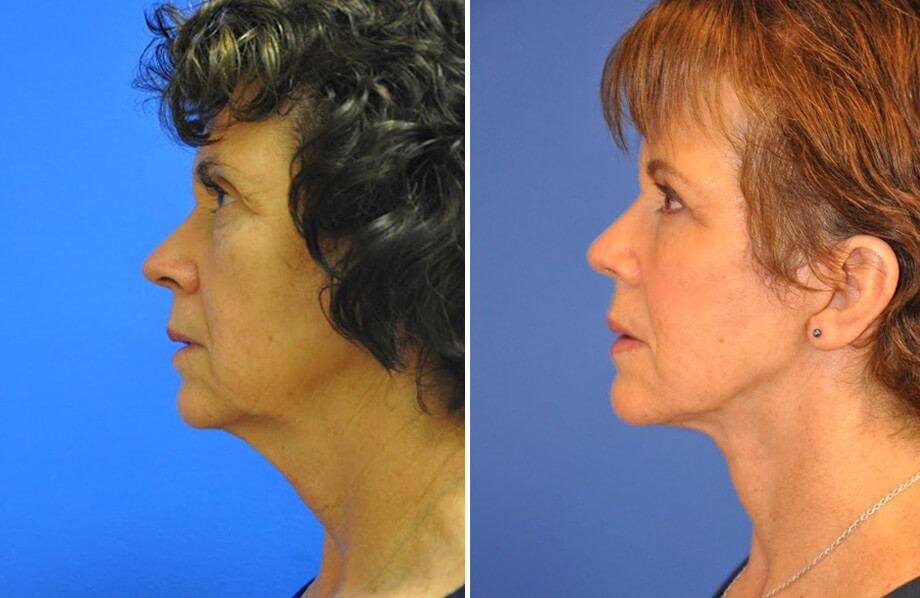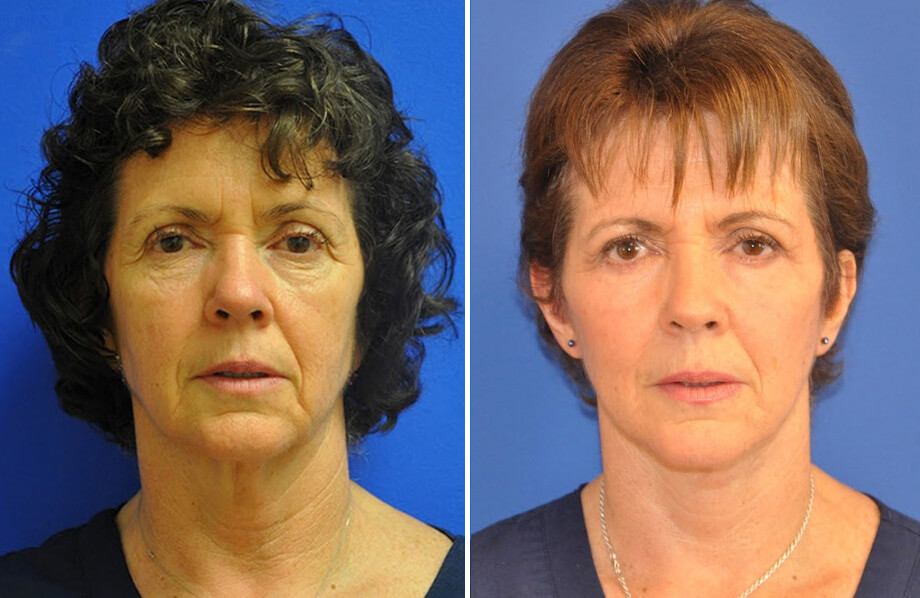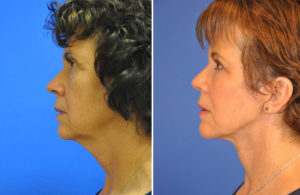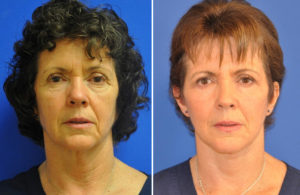 Description:
Description:
Improvement Focus:  Excess upper lid skin, lower lid bags and wrinkles, sagging cheeks, jowls, excess neck skin.
Technique: Cervicofacial Rhytidectomy (Face Lift, Neck Lift), Sub SMAS Dissection and Flap, Platysmaplasty , Upper and Lower Lid Blepharoplasty
Patient Story:
This patient is a recovery room nurse who new Dr. Weinfeld personally from his work in the hospital.  She had several children and thus several grandchildren but did not want to look or feel like a grandmother.  She desired Comprehensive Facial Rejuvenation and after a consultation with Dr. Weinfeld in his Central Austin office decided that the best combination of procedures would be facelift, necklift, upper and lower blepharoplasty.   She underwent her procedure, her recovery was rapid, and she returned to work in less than two weeks.
---
Get In Touch
Patients respond to Dr. Weinfeld's expertise and caring patient focused approach. If you have any questions about a procedure or are ready to schedule a consultation, please call or fill out the form below.
---
---
Address
This facility is only for cosmetic and non-insurance based procedures. If you seek insurance based treatments or reconstructive procedures, please search for Dr. Weinfeld in his other facility.
Phone: 512-559-1376
---
Connect with us