Revision Rhinoplasty 01
Back To Revision Rhinoplasty Gallery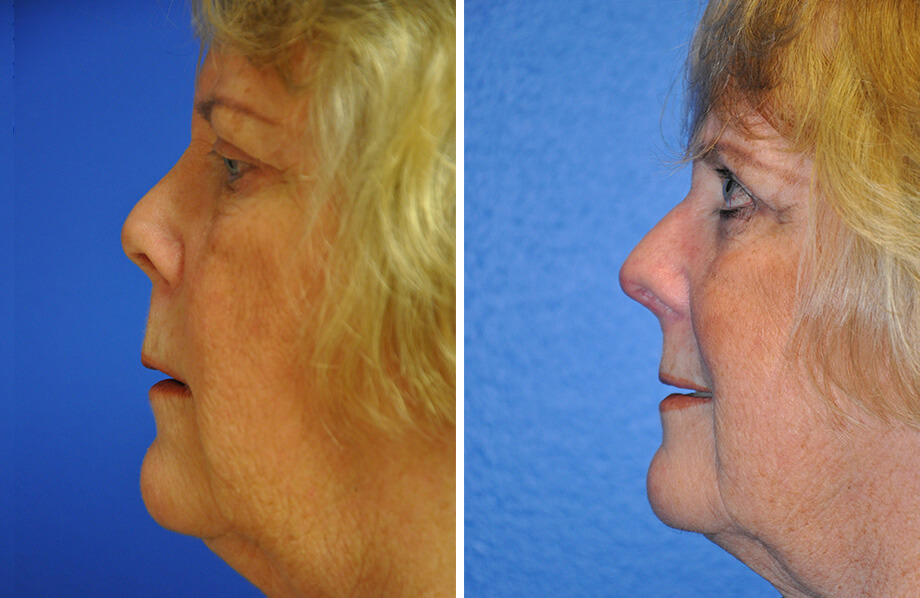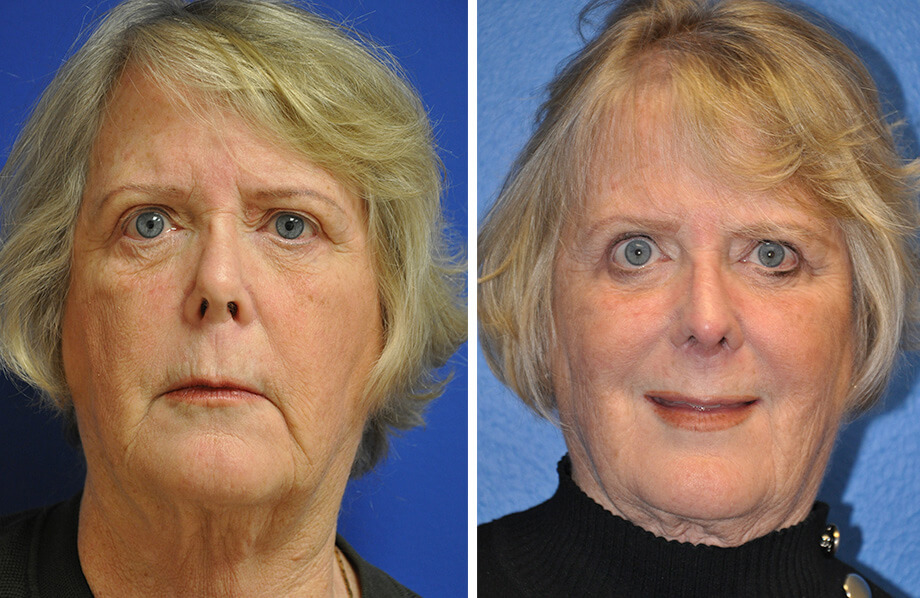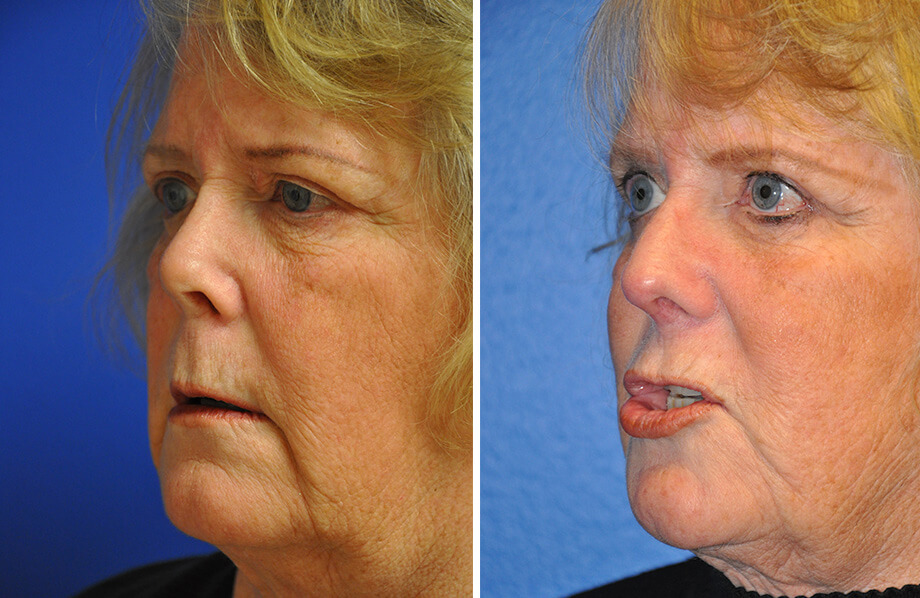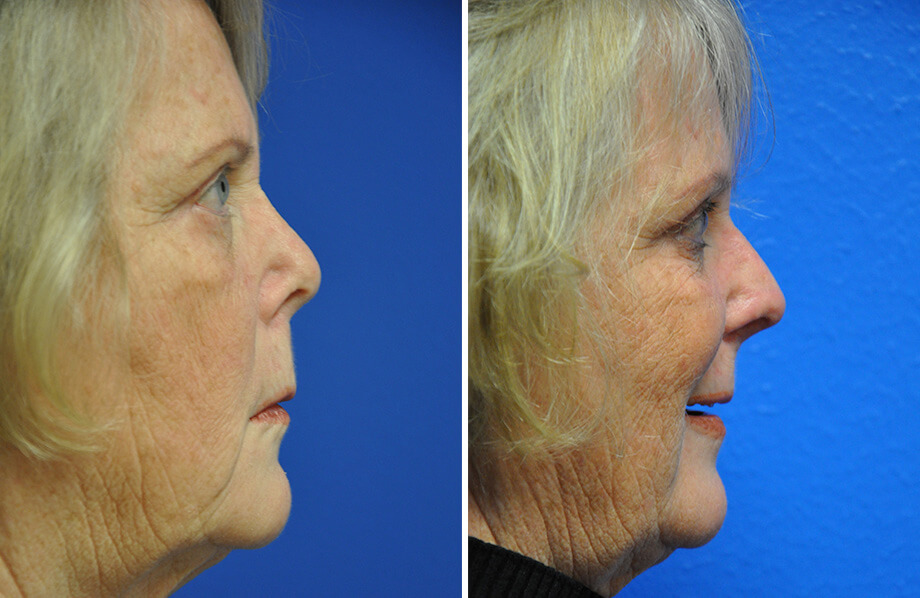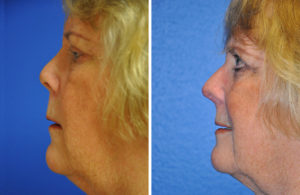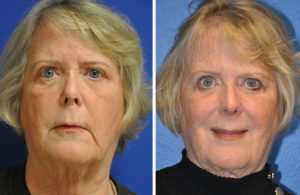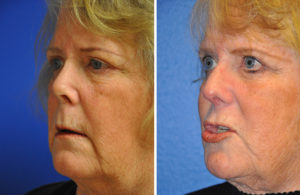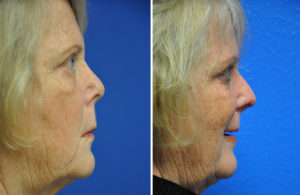 Description:
Description:
Technique: Open Revision Rhinoplasty with Costal Cartilage Grafts
Graft Types: Bilateral Spreader, Columellar Strut, Bilateral Alar Rim, Dorsal Onlay
Graft Source: Costal (Rib) Cartilage
Patient Story
This patient is a retired woman currently living in Georgetown, Texas who was referred to Dr. Weinfeld by another Plastic Surgeon in Round Rock for consideration for Revision Rhinoplasty. This patient suffered significant nasal trauma with a severe nasal fracture (broken nose) in her late teen years. This event had a significant negative impact on her breathing and on the appearance of her nose. In here early twenties she underwent a rhinoplasty which she states worsened her nose leaving her with very small nostrils that are difficult to pass air through, a very short nose, and an over rotated tip. She desired a revision rhinoplasty to improve the appearance and function of her nose. This was a very emotional issue for her and in particular she stated that she wanted her nose to have the appearance that it did prior to the injury and the first rhinoplasty. In particular she wanted a slight convexity to the dorsum (i.e. a slight hump) which was consistent with the character of her nose as she remembered it. She underwent the complex revision rhinoplasty using rib cartilage some of which was fashioned into a dorsal onlay graft which was essential in the process of restoring dorsal contour and nasal length. She has been very happy with the transformation in the appearance of her nose and its function. She is now considering having Dr. Weinfeld perform a facelift.
---
Get In Touch
Patients respond to Dr. Weinfeld's expertise and caring patient focused approach. If you have any questions about a procedure or are ready to schedule a consultation, please call 512-324-2765 or fill out the form below.
---