Revision Rhinoplasty 03
Back To Revision Rhinoplasty Gallery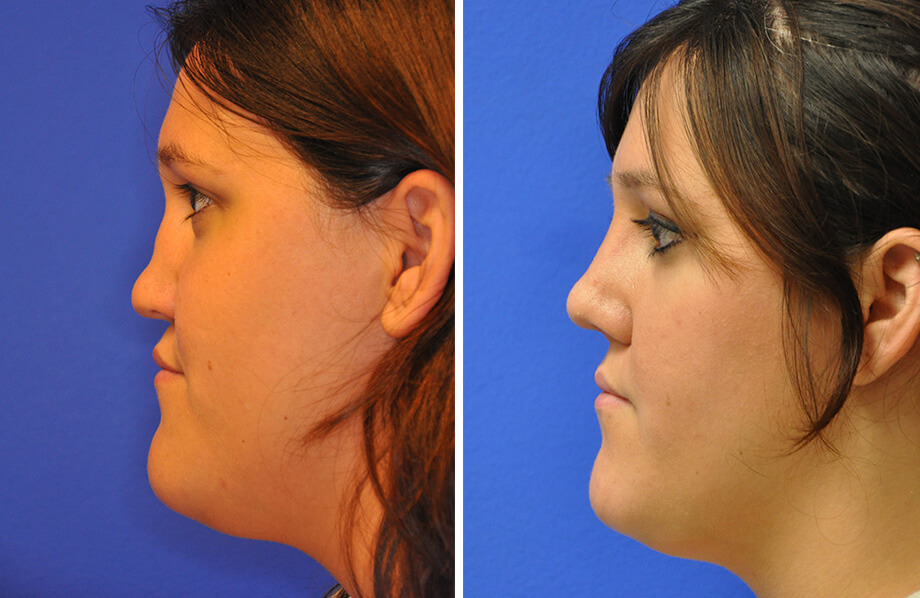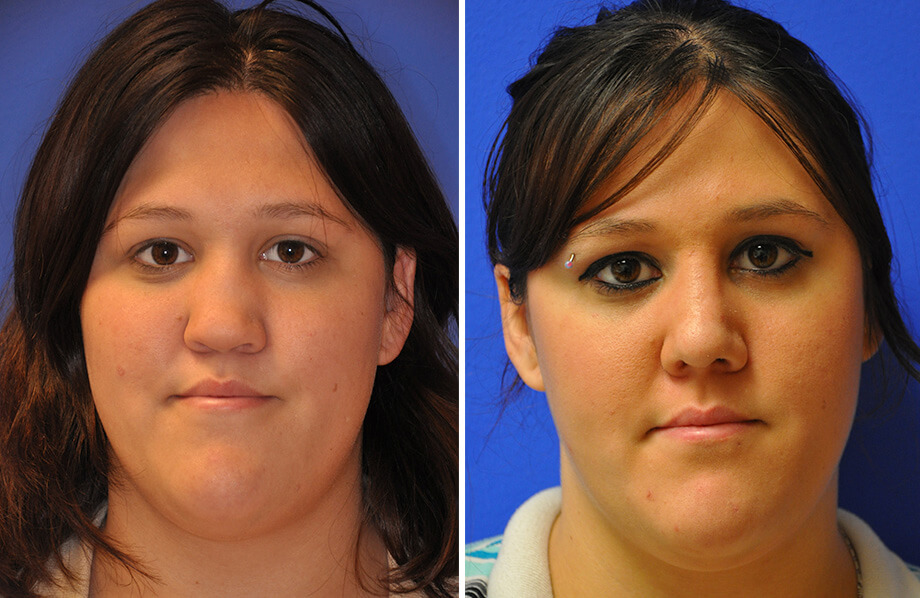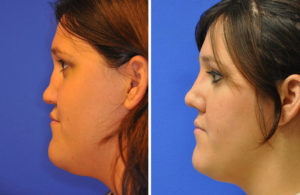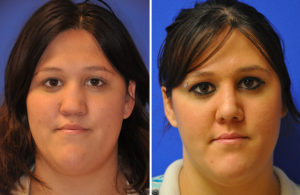 Description:
Description:
Technique: Open Revision / Tertiary Rhinoplasty (3rd)
Graft Types: Bilateral Spreader, Columellar Strut, Bilateral Alar Rim, Dorsal Onlay
Graft Source: Residual Septal Cartilage, Costal (Rib) Cartilage
Patient Story:
This patient is women in her mid-Twenties who suffered significant facial trauma the age of 5 years old when she fell face first only a bleacher seat. She had undergone a rhinoplasty to try to improve hear breathing in her pre-teen years and then a second rhinoplasty in her teenage years to improve her shape. Both of her surgeries were performed in Austin by a different Facial Plastic Surgeon. She was referred to Dr. Weinfeld by her primary care Doctor to discuss a tertiary (3rd) rhinoplasty to improve her breathing and appearance. She underwent a complex revision rhinoplasty with grafts from her own rib cartilage. Dr. Weinfeld believes a patient's own rib is one of the best graft materials for revision rhinoplasty because of its long term durability. Some patients are initially apprehensive but later comment on the fact that the procedure is associated with much less discomfort than they initially expected. This procedure improved nasal length and projection in addition to refining shape, especially at the tip. Of special note is the use of the dorsal onlay gaft to restore dorsal projection and improve nasal length.
---
Get In Touch
Patients respond to Dr. Weinfeld's expertise and caring patient focused approach. If you have any questions about a procedure or are ready to schedule a consultation, please call or fill out the form below.
---
---
Address
This facility is only for cosmetic and non-insurance based procedures. If you seek insurance based treatments or reconstructive procedures, please search for Dr. Weinfeld in his other facility.
Phone: 512-559-1376
---
Connect with us