Rhinoplasty 01
Back To Rhinoplasty Gallery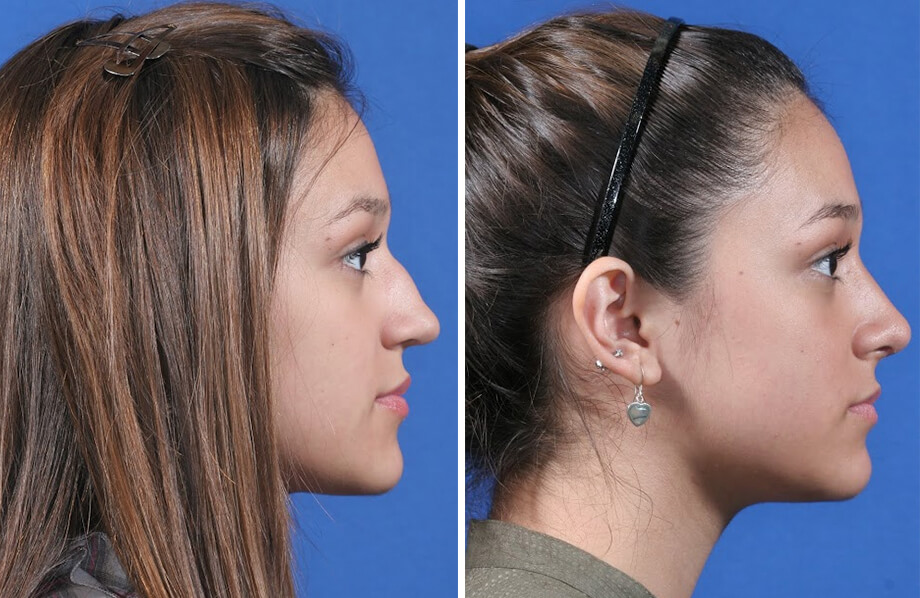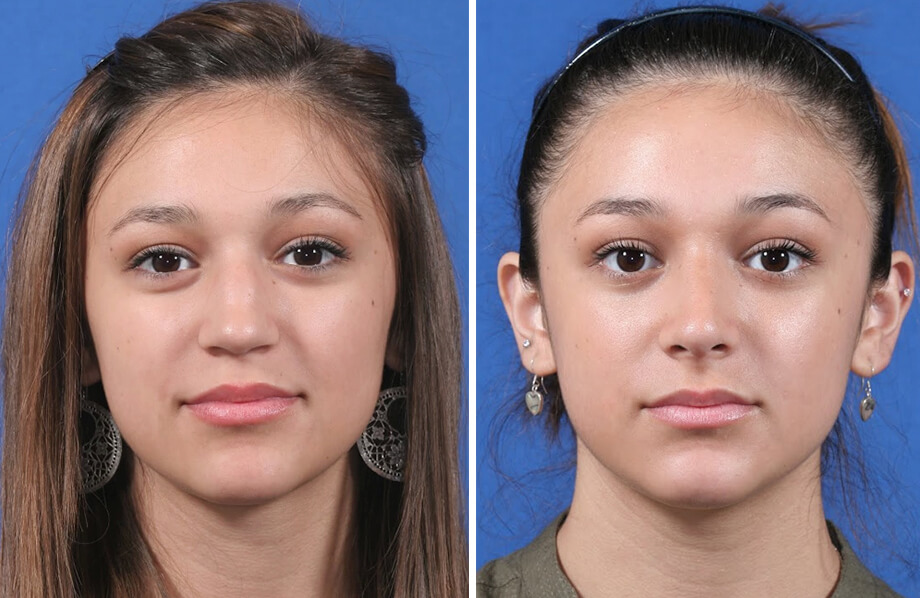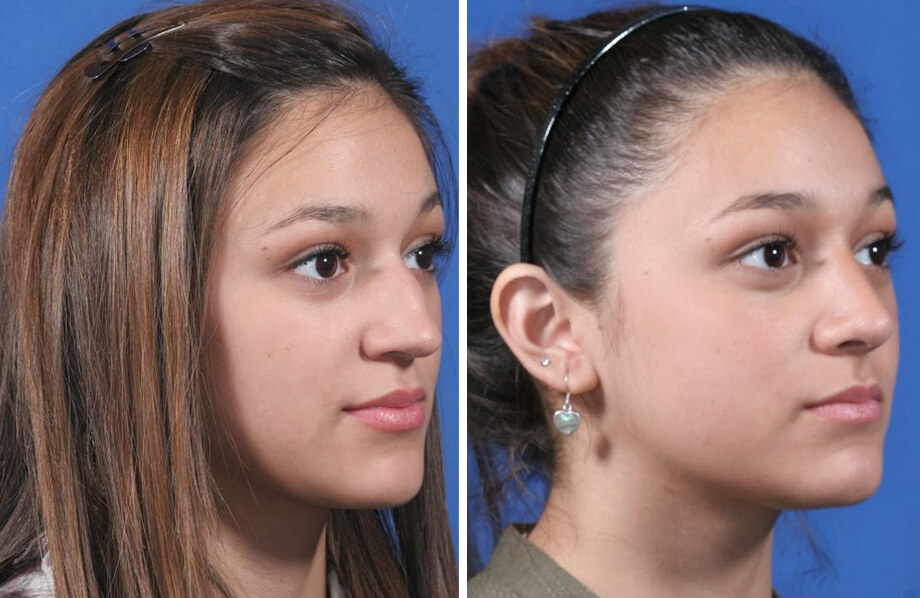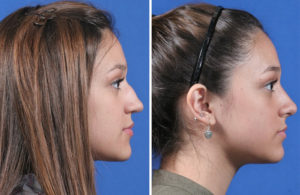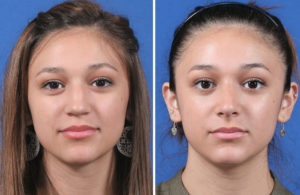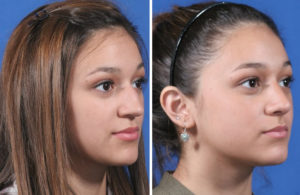 Description:
Description:
Improvement Focus: Dorsal Hump, Dorsal Width, Tip Shape, Nostril Shape
Technique: Open Rhinoplasty
Graft Types: Bilateral Spreader, Columellar Strut, Sub-Domal, Bilateral Alar Rim
Graft Source: Costal Cartilage (Rib)
Patient Story: This patient is a young Woman from north Austin. She had suffered a cheerleading injury that resulted in altered nasal shape and deviated nasal septum. She underwent a septoplasty by prior  to coming to see Dr. Weinfeld. While this surgery improved her breathing somewhat, it was not normal and the shape was still problematic. She underwent a rhinoplasty by Dr. Weinfeld. Costal cartilage was used as graft source for the procedure due to the fact that septal cartilage was not available (prior septoplasty). This patient was extremely pleased. It is interesting to note that here recovery was so rapid that she was able to walk as a runway model in a fashion show the day her splint was removed (her brother is a fashion designer and was participating in a charity fashion show). This case highlights the important fact that if you are going to undergo a septoplasty, but believe you may later want to undergo a rhinoplasty, find a surgeon like Dr. Weinfeld who is experienced with both, board certified, a member of the American Society of Plastic Surgeons, a member of the American Society of Aesthetic Plastic Surgeons, and The Rhinonplasty Society.
---
Get In Touch
Patients respond to Dr. Weinfeld's expertise and caring patient focused approach. If you have any questions about a procedure or are ready to schedule a consultation, please call or fill out the form below.
---
---
Address
This facility is only for cosmetic and non-insurance based procedures. If you seek insurance based treatments or reconstructive procedures, please search for Dr. Weinfeld in his other facility.
Phone: 512-559-1376
---
Connect with us