Rhinoplasty 11
Back To Rhinoplasty Gallery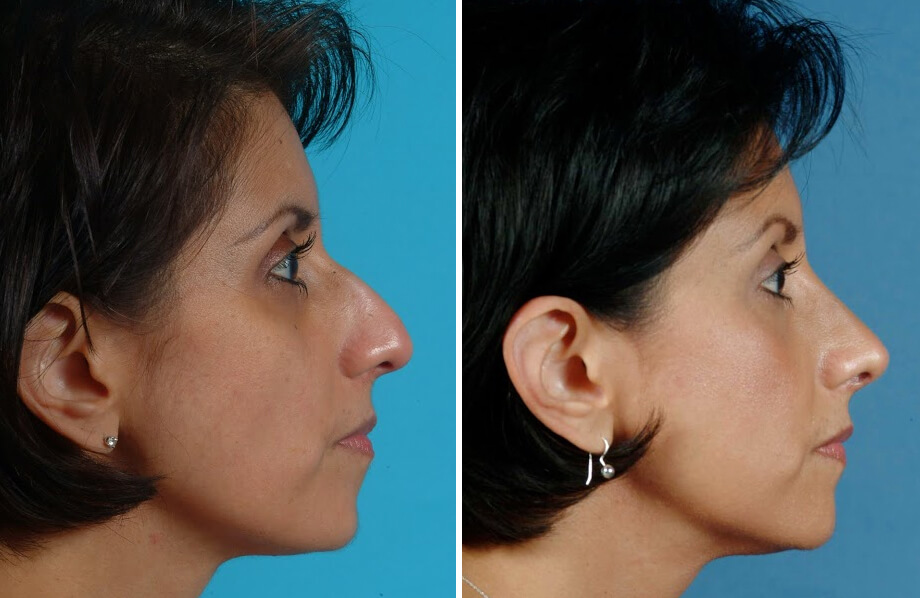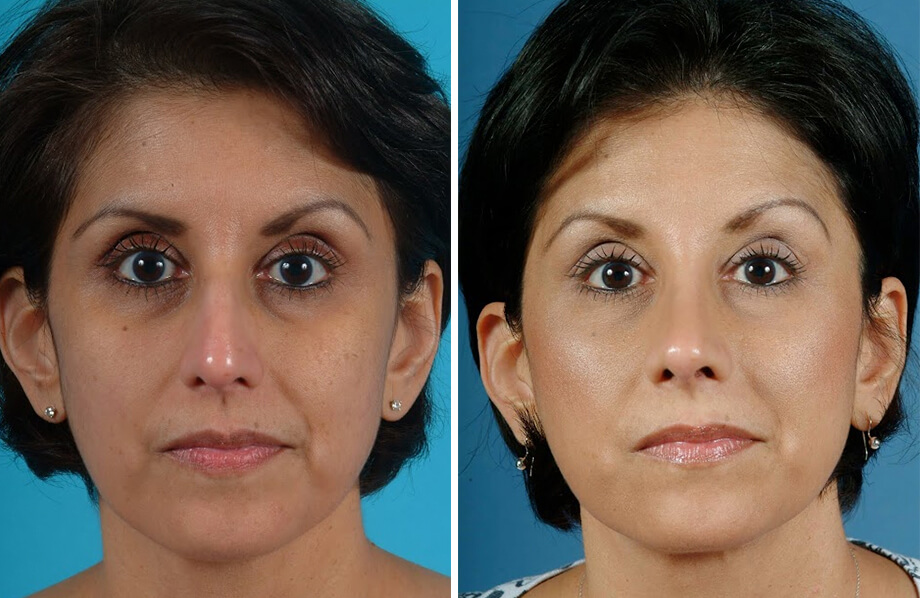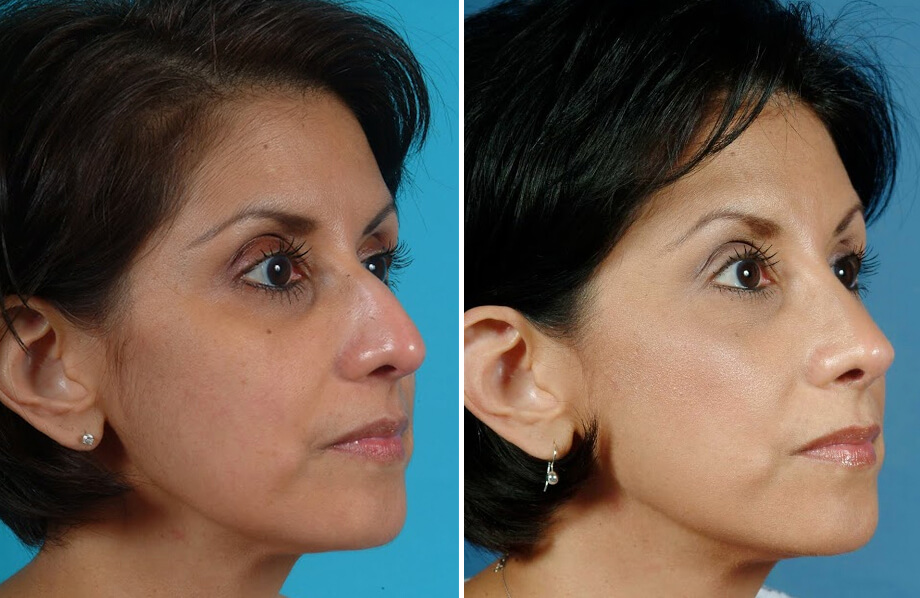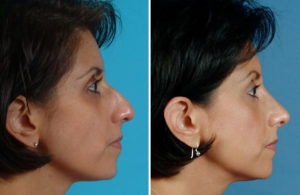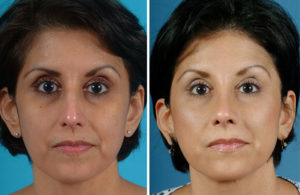 Description:
Description:
Improvement Focus: Dorsal Tip, Poor Tip Support
Technique: Open Rhinoplasty
Graft Types: Bilateral Spreader, Columellar Strut, Sub-Domal, Bilateral Alar Rim
Graft Source: Septal Cartilage
Patient Story: This patient is woman from Central Texas with the primary cosmetic concern being her significant dorsal hump. The narrowness of her bridge and its projection was problematic and had negative ramifications in the appearance of the remainder of her face. For example in the pre-operative photographs one sees that her eyes appear to be too close together. She underwent a rhinoplasty with normalization of her dorsal height and width. The pre-operative "closeness" of her eyes is an optical illusion of sorts that appears to be "undone" when a well-executed advanced rhinoplasty is performed. This is another example of the fact that the nose is the aesthetic bulls-eye of the face. Its appearance affects the appearance of all of the other facial features.
---
Get In Touch
Patients respond to Dr. Weinfeld's expertise and caring patient focused approach. If you have any questions about a procedure or are ready to schedule a consultation, please call or fill out the form below.
---
---
Address
This facility is only for cosmetic and non-insurance based procedures. If you seek insurance based treatments or reconstructive procedures, please search for Dr. Weinfeld in his other facility.
Phone: 512-559-1376
---
Connect with us