Rhinoplasty 10
Back To Rhinoplasty Gallery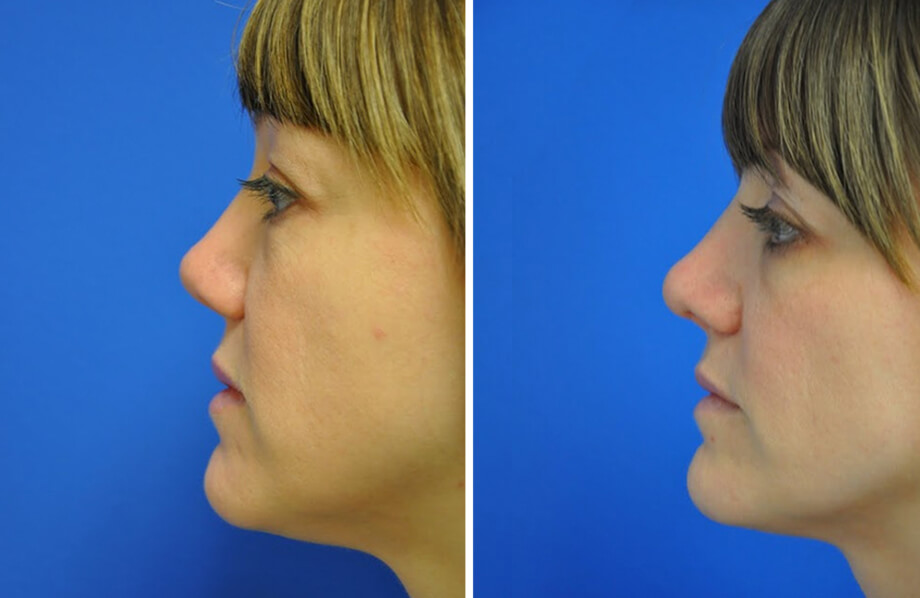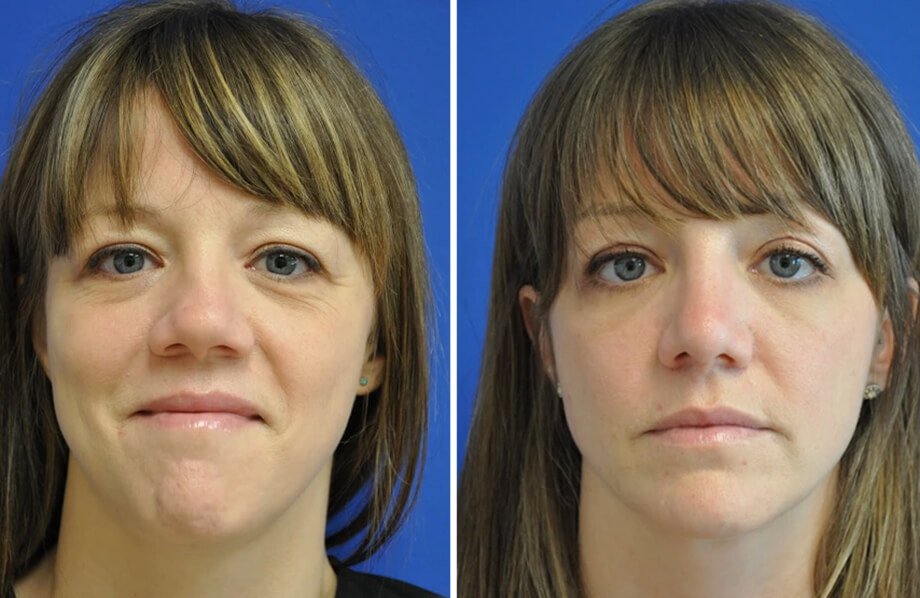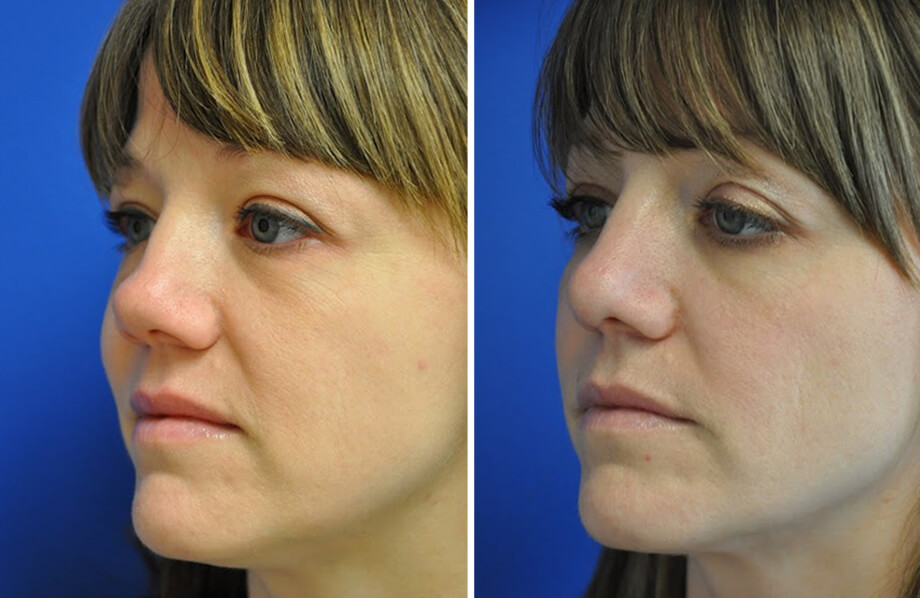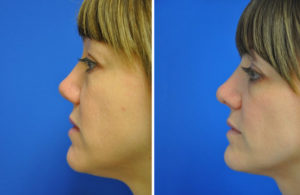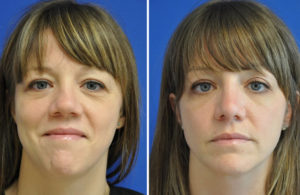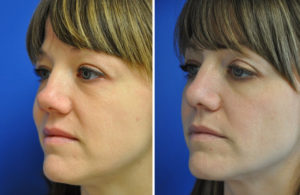 Description:
Description:
Improvement Focus: Dorsal Over-projection, Dorsal Width, Dorsal Irregularity, Tip Width and Shape, Short Nose, Major Septal Deviation
Technique: Open, Utilization of PDS Mentor / Johnson & Johnson Absorbable PDS Structural Sheet, Alar Base Reduction
Graft Types: Bilateral Spreader, Columellar Strut, Sub-Domal, Bilateral Alar Rim
Graft Source: Septal and Costal Cartilage
Patient Story: This patient is a nurse who is employed in the same practice as Dr. Weinfeld in Austin, Texas. While she does not recall a specific trauma, she had several misshapen elements to her external nose and severely deviated septum. Her goals related to both functional change and appearance change. She underwent a complex rhinoplasty. Do to complete derangement of her septal cartilage it did not provide the grafting material that was required for restructuring of her nose. Thus, rib cartilage was harvested to help provide additional material to make the required grafts. Additionally, an absorbable structural sheet was used to provide internal support as the tissues healed. She has been very pleased with her improved form and function.
---
Get In Touch
Patients respond to Dr. Weinfeld's expertise and caring patient focused approach. If you have any questions about a procedure or are ready to schedule a consultation, please call or fill out the form below.
---
---
Address
This facility is only for cosmetic and non-insurance based procedures. If you seek insurance based treatments or reconstructive procedures, please search for Dr. Weinfeld in his other facility.
Phone: 512-559-1376
---
Connect with us