Can Plastic Surgery Make You Happier?
February 01, 2023 | Choosing Plastic Surgery
3 Minute Read:
The correlation between physical appearance and mental health has been studied for several years, and many plastic surgery patients have reported improvements in their mental well-being following surgery.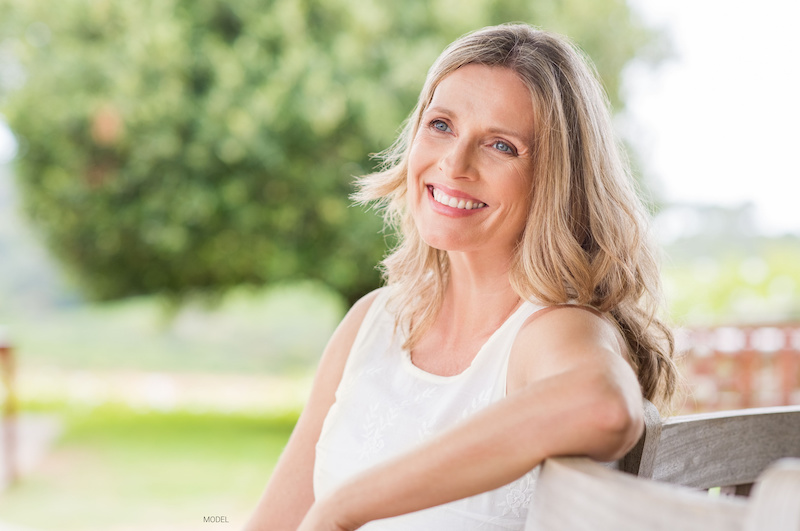 One of the primary goals of plastic surgery procedures is to help patients increase their self-esteem and self-confidence by helping to provide a body or facial image that meets their desires. In other words, plastic surgery can lead to a healthier, happier existence.
However, getting a cosmetic procedure won't make someone happy if they do not have the capacity for happiness. It certainly won't fix other areas of your life that may need some attention; it only serves as a beneficial tool for those seeking to restore and/or modify their body or facial features to a state they are more comfortable with.
Correlation Between Physical Appearance and Mental Health
Many people who experience feelings of negative body image also struggle with devastating emotional consequences such as depression, anxiety, and low-self esteem which can be detrimental to interpersonal relationships, self-love, and even professional advancement.
For example, if someone is born with a physical defect that causes them to suffer from low self-esteem or lack of confidence, plastic surgery could help improve their mental health. A case in point is someone who suffers lower self-esteem because they hate how their nose looks. Undergoing rhinoplasty can potentially address the root cause of their physical dissatisfaction, boosting their mental well-being.
Additionally, reconstruction surgery may provide physical and emotional relief for people who have experienced traumatic events, such as cancer or severe accidents, by helping restore function or form. Through such an intervention, they can minimize the daily visual reminder of past trauma, which offers them a priceless way to move forward.
Suffice to say, plastic surgery has significant mental health benefits when performed safely and under the right conditions.
Psychological Benefits to Be Gained From Plastic Surgery
Having minor tweaks to your appearance can help improve your self-image and boost your confidence, leading to a happier life. Many patients have, through plastic surgery, been able to experience reduced levels of depression and anxiety as well as improved acceptance and a greater feeling of satisfaction. It has also been proven to increase motivation and improve the overall quality of life.
Additionally, plastic surgery often helps those suffering from body image issues by restoring their sense of attractiveness and worthiness. All of these leads to an increased sense of pride and appreciation for one's own appearance.
Whether it's a facial rejuvenation, body enhancement or reconstructive procedure, plastic surgery can yield a level of confidence that brings out the best in you.
Patients need to have realistic expectations of their cosmetic procedure outcomes, otherwise, they are more likely to be dissatisfied with the results and ultimately unhappy.
If your expectations are too high or you aren't motivated by the desire for genuine self-improvement, i.e. you're doing it to fit in or fit the ideals of others, there is a possibility of disappointment.
In summary, plastic surgery cannot directly treat depression or cure childhood trauma. In fact, it is essential that patients have expert psychological support with emotional stability prior to having plastic surgery.
But when a patient is in that stable, healthy emotional state, plastic surgery can boost confidence and augment one's outlook in a way that can ease some of the insecurities they have.
Dr. Weinfeld is very interested in the psychological impact of plastic surgery and considers these factors when interacting with patients.
Is Plastic Surgery Right For You?
To determine if plastic surgery is right for you, a good plastic surgeon will consider their patients' mental, emotional and physical condition.
Consulting with an experienced, board-certified plastic surgeon like Dr. Weinfield can help you determine the right procedures that best impact your physical and mental health. Contact us at 512-324-2765 or fill our online form to schedule your consultation and learn more.